A successful family skiing holiday needs great slopes, lots of hot chocolate and a bunch of things to do when the kids (or grown-ups) need a break.
Switzerland's Jungfrau region offers all this and more. A single lift pass covers three mountain ranges, with 211 kilometres of pistes and some fairy-tale mountain villages.
The area is connected to Interlaken by a short train ride, which gives you a range of options for kid-friendly activities off the mountain.
Here's your guide to having a great family skiing holiday in this incredible part of the Swiss Alps.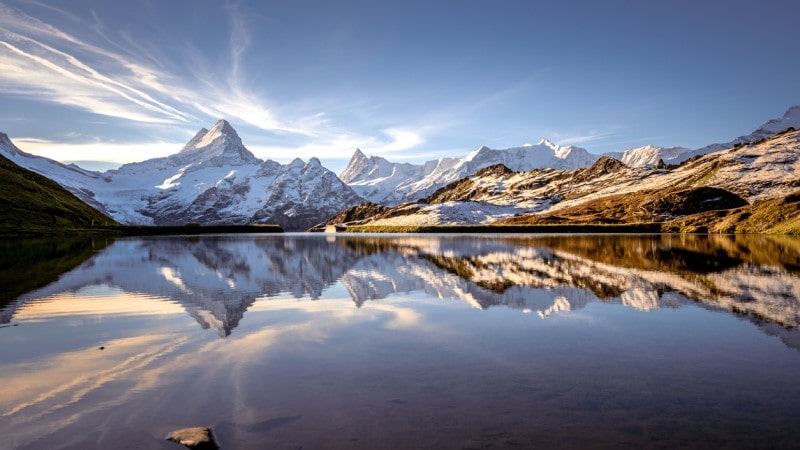 About the area
The Jungfrau region is a family skiing holiday paradise. The famous peaks of the Eiger, Jungfrau and Mönch tower over perfect pistes, and there are après-ski activities for all ages.
The area hosts the Lauberhorn World Cup ski races every January, so you know it must be good. But there are plenty of easy runs, too, including some fantastic kid's slopes.
The area is made up of two valleys and three resorts: Grindelwald-Wengen, Grindelwald-First and Mürren-Schilthorn. The Jungfrau ski pass lets you roam freely across all three areas and includes travel on the charming mountain railway that connects them.
On a budget? No problem. Children up to age 5 get free lift passes. Plus, up to 3 children aged 6 to 15 can ski/snowboard for free on Saturdays when an adult buys a full price pass. Get your lift passes online or at any railway station in the region.
Lift passes let you use the gondolas, chair lifts, trains and buses in the area, but you'll also need some equipment if you don't have your own. There are hire shops in each resort, and you can sometimes save a bit of money by booking in advance. Search for 'ski hire shops + where you're staying' to look for the best deal.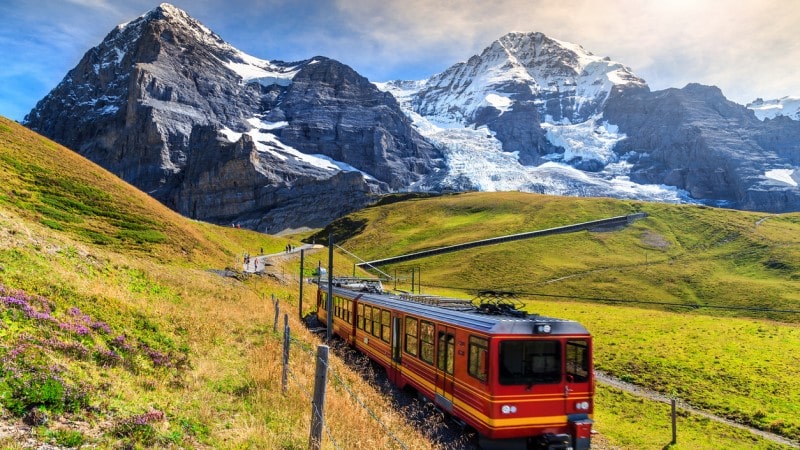 Getting there
Option 1: Fly to Bern airport, then get a bus or taxi to Bern train station. From there, take the train to Interlaken Ost (around 1 hour), then change for the train to Lauterbrunnen, Wengen or Grindelwald, depending on where you're staying. Your lift pass covers the cost of this final train journey.
Option 2: Hire a car at the airport and drive straight to your accommodation. You can save some money by returning the car to Interlaken if the hire company has an office there — check beforehand, obviously… Then get the train from Interlaken Ost back up the mountain to kick-off the holiday.
Once you're there, you can travel between each ski resort on the trains and lifts that run like clockwork up and down the mountains. The stunning mountain railway is an attraction in itself. It offers magical views of the area, and it's included in your lift pass — so you can use it as much as you want! Get the SBB Mobile app to check live travel times.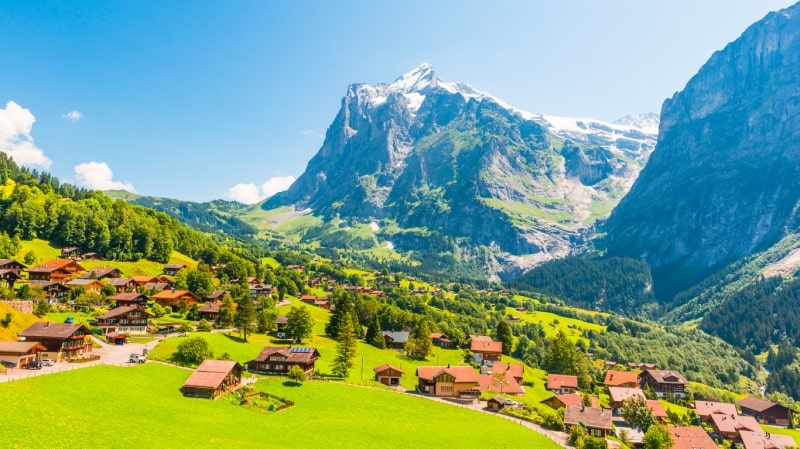 Where to stay
Excellent transport links mean you can ski for the day at any of the three resorts, regardless of where you stay. That means you can focus on finding accommodation that suits your budget, rather than stressing about the exact location.
You've got three main options:
Grindelwald: The largest village in the area. Lots of accommodation and plenty of shops and restaurants. Gives quick access to the Grindelwald-Wengen and Grindelwald-First ski areas.
Lauterbrunnen: A picturesque village in the stunning Lauterbrunnen valley. There are fewer accommodation options and amenities, but it does give you the quickest access to the Mürren-Schilthorn ski area.
Wengen: Simply stunning. This fairy-tale mountain community can only be reached by train. There are plenty of apartments, hotels and hostels, plus lots of restaurant and nightlife options. There's a nursery slope with kid's lessons right in the village, and you can ski into town via a blue run from Kleine Scheidegg — for the perfect end to the day.
Wengen is probably the best choice for easy access to all parts of the region. But don't be put off if you find somewhere cheaper in Grindelwald or Lauterbrunnen. The Swiss transport lives up to its efficient reputation, so you can have a great family skiing holiday wherever you stay.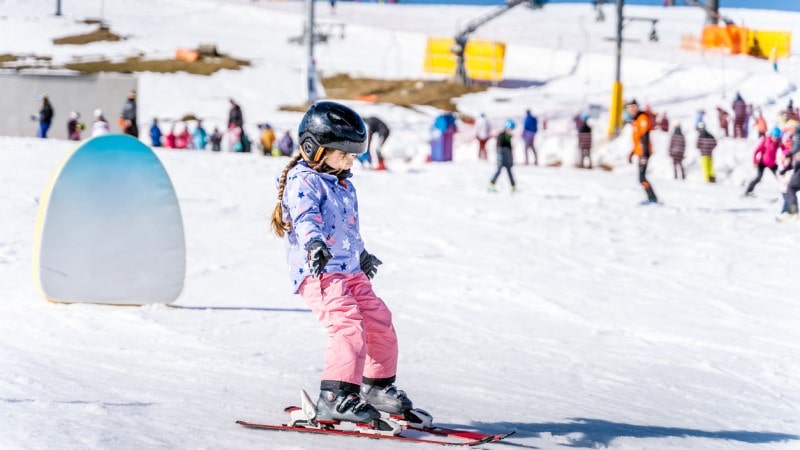 The best children's slopes
For more-advanced skiers, the whole area has blue, red and black runs galore. These take in incredible views, alpine forests and plenty of apple fritter stops.
For tiny tots and complete beginners, there are several options across the three resorts:

All of these are close to lifts and restaurants, so you can reach them quickly and top up energy levels when little legs start to tire — perfect for a happy family skiing holiday.
The last two options are a great choice if you don't want to pay for lessons. You can use these nursery slopes to teach your budding skiers/snowboarders yourself, which will save you a bunch of cash for other activities.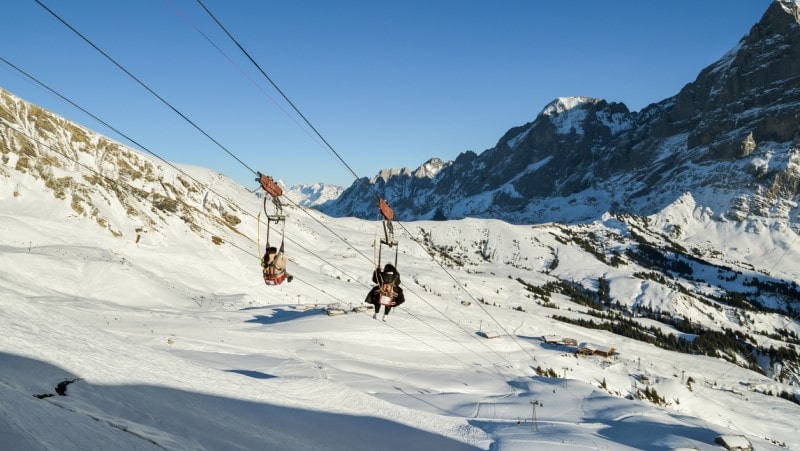 The best non-skiing activities
Ready for a big list of stuff to do when you need a day off? Here it comes:
Up the mountain
The First ski area, reached by gondola from Grindelwald, has some adrenaline-fuelled options for older kids and adults:
The First Flyer and First Glider are included in your lift pass, and the cliff walk is free. That makes this a great place to spend a morning if you're being wallet conscious.
But what if you can't get enough of sliding downhill, even on your days off? The area has 50 kilometres of sledging runs, including the longest toboggan run in the world. You can get single and multi-day passes, and you can pick up runs from Wengen, Mürren, Männlichen and Grindelwald.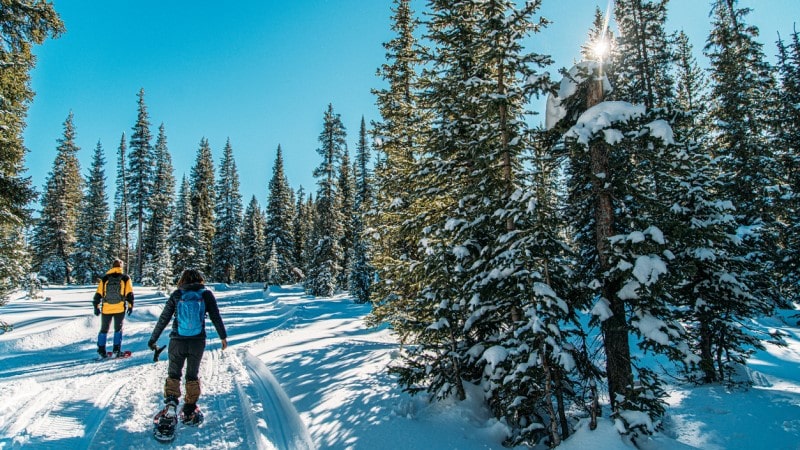 If you want a slower approach to your rest days, check out the snow shoe trail from Holenstein to Brandegg. Enjoy solitude and stunning views as you plod beneath the Eiger north face and end at the Brandegg Mountain Restaurant.
On the other side of the region, at the Mürren-Schilthorn resort, there are even more activities to make your family skiing holiday a happy one. Check out schilthorn.ch for cliff-side walks, toboggan safaris, night-time trails, a revolving restaurant and an interactive James Bond exhibition.
No list of activities would be complete without the Jungfraujoch, aka. The Top of Europe. This UNESCO World Heritage site sits at 3,454 metres above sea level. It has an ice palace, the highest Lindt chocolate shop in the world and stunning views and paths across the longest glacier in the Alps.
You can get there on the train from Lauterbrunnen or Wengen and via gondola and train from Grindelwald. You can then tell people you've been to the highest train station in Europe, though don't tell them what it cost you — it ain't cheap. But it is spectacular, and children under 5 travel free.
But what if your family skiing holiday demands a proper rest day, off the mountain? There's plenty to do for all ages in the towns and villages in the region: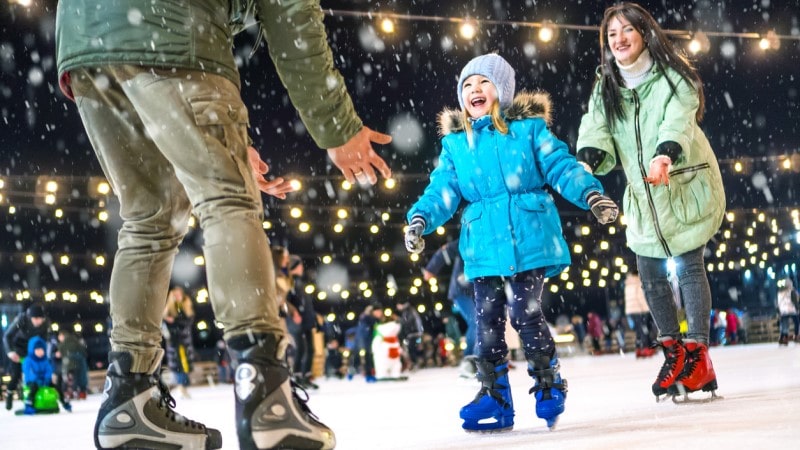 Wengen, Grindelwald and Mürren
Ice skating: Children under 6 skate for free at the ice rinks in Wengen, Grindelwald and Mürren.
Curling: You can also try curling in each of these villages — highly recommended!
Cinemas: Wengen has a cinema that shows English films on certain nights.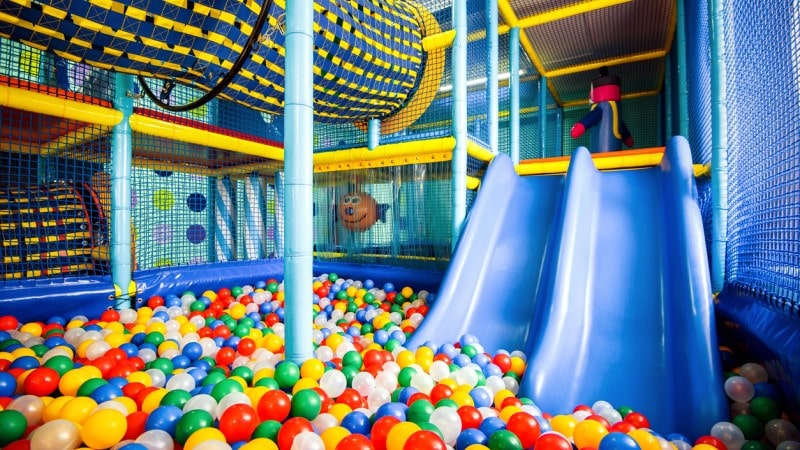 Interlaken
Chocolate making: Funky Chocolate Club puts on chocolate making workshops for ages 4 plus. Mucky faces and happy smiles guaranteed.
Jungfrau Park: A family entertainment centre with indoor and outdoor playgrounds, virtual reality gaming, retro arcades and more.
Spiez Funpark: This indoor playground is a bit out of Interlaken, but it's perfect for escaping a cold, wet day. 2,000m2 of equipment and activities cater for toddlers and kids up to age 16.
The Jungfrau region is one of the best areas in Switzerland for a family skiing trip. The variety of runs and other activities give you more to do than you'll manage in a single visit.
But don't let that stress you out. Simply go and make great memories enjoying whatever suits you and your kids, then spend the rest of the year dreaming about when you can go back.
And don't forget your travel insurance. Wapp gives you winter sports cover in just a few taps. Get the app, add your family, then toggle your winter sports cover on for the days you're taking part in the activity — perfect for family skiing holidays with peace of mind.
You may also like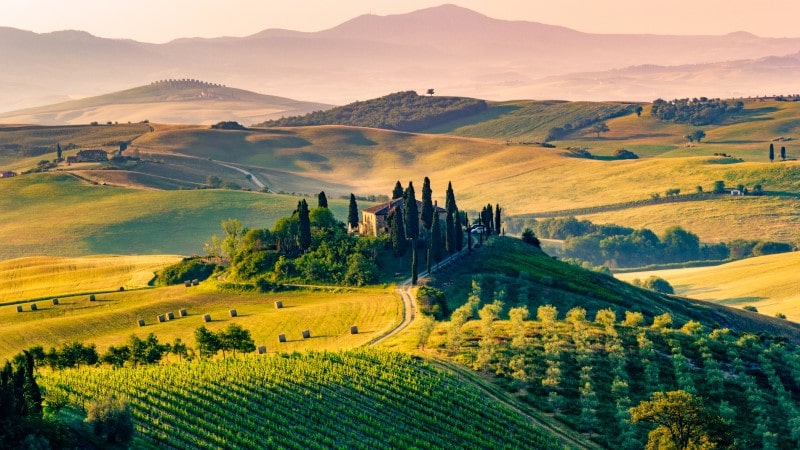 Destination guides | Family travel
Who says you can't have just as much fun as the kids on holiday? Well, you can in Tuscany...