So, you're dreaming of Italian wine, Roman ruins and sun-soaked beaches. But you've got little ones to think about, too.
No problem! Family-friendly travel isn't just about keeping the kids entertained while you grab a minute's peace. With a bit of planning, you can have a trip that ticks the right boxes for children and adults.
Here are some top tips for visiting Tuscany with your little tourists.
Getting there
Pisa International Airport is the easiest choice when flying to Tuscany with a toddler. Flights take about 2.5 hours from the UK, and the airport is small and easy to get around.
From baggage claim, it's a short walk to the taxis outside and a couple of minutes more to the Pisa Mover shuttle train.
The Pisa Mover runs back and forth between the airport and Pisa's central train station. It takes about 5 minutes, and costs €5 per person. You can get tickets from the machines (yes, they have an English-language option). If you prefer, you can walk to the station in about 20 minutes.
Getting around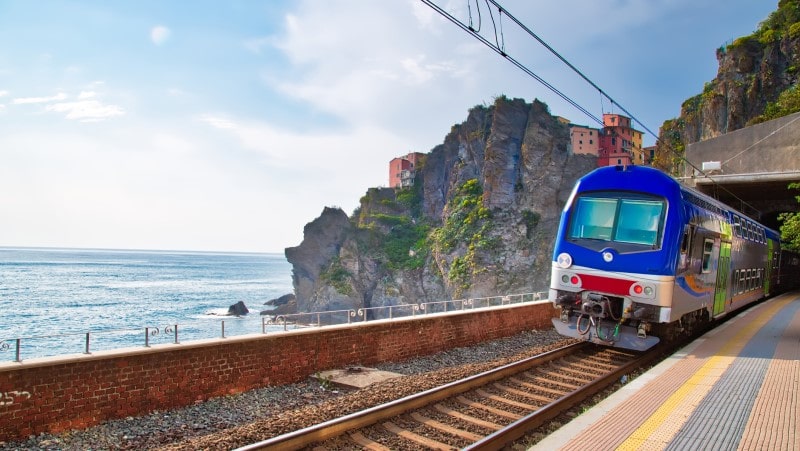 The seaside train keeps kids entertained and makes it easy to get up and down the coast.
Italy has a fantastic train that runs along the Tuscan/Ligurian coast and further inland.
It wins maximum toddler novelty points by being a double decker. And it runs alongside some stunning beaches and bays, so sit upstairs for the best views.
Download the Trenitalia app to see live train times and buy tickets. Or get them from the machines at all the major stations.
Prices were noticeably cheaper than train travel in the UK at the time (Summer 2022). So, it can be an affordable way to see Tuscany with a toddler if you don't want to hire a car.
Things to do
See the sights in Pisa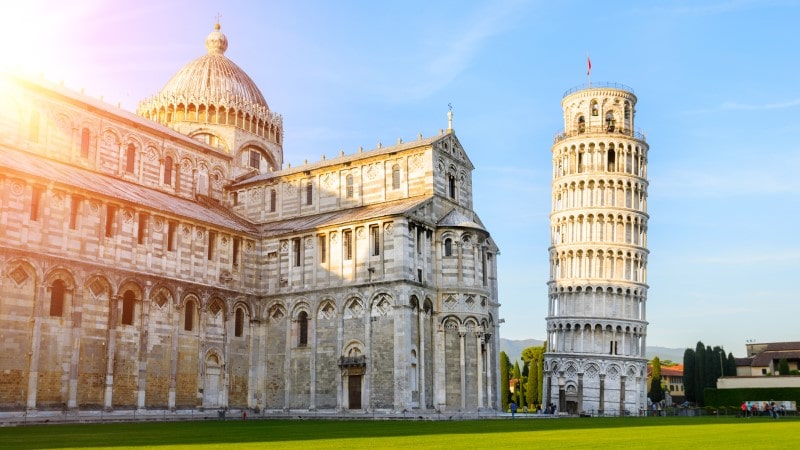 Pisa's Piazza dei Miracoli is one of the most beautiful squares in Italy.
A visit to the famous leaning tower is the obvious thing to do. The walk from the train station to Piazza dei Miracoli (aka. Piazza del Duomo) is a mostly pedestrianised wander through historic streets.
The entire piazza has the wow factor, and it has several notable sights alongside the tower. It does get busy, though — and you can't sit on the grass. For a quick picnic, park yourself on the steps behind the cathedral — it's a shady spot and everyone's doing it.
After the hustle and bustle of the leaning tower, the botanical gardens (Orto Botanico di Pisa) are a great place to cool off. Children under 6 can go in for free, and adults are €4 each at time of writing.

The shady gardens are a nice place to let your toddler sleep in a pushchair while you take a break beneath towering bamboo and other exotic plants. Unfortunately, a lot of it is gravel, so be prepared for a bit of heavy pushing if you have a pram. Hopefully, it'll be worth it when they drop off…
On that note, some of Pisa's pavements are uneven, with very few dropped kerbs. You'll cope with a pushchair, but a sling or child carrier would also be a good choice.
Visit a historic village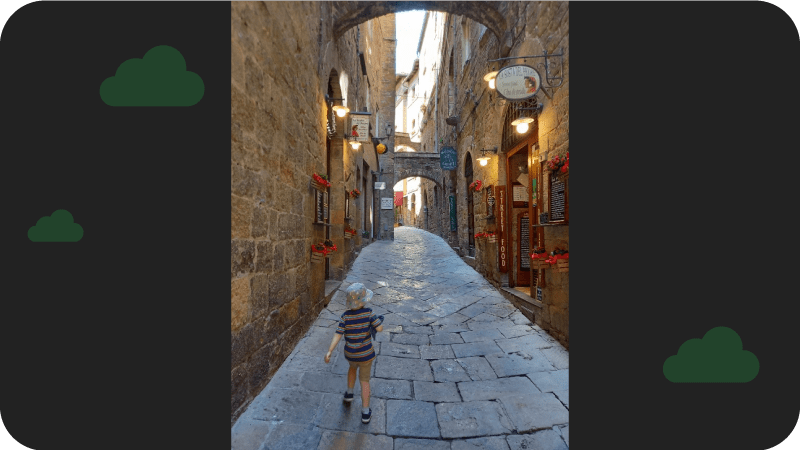 Volterra's car-free streets make for a toddler-friendly day out.
Tuscany is packed with history from the Etruscan, Roman and Medieval periods. There are plenty of beautiful villages to choose from, and Volterra stands out as one of the best.
One way of getting to Volterra is by a bus that runs between Cecina train station and Saline de Volterra. You'll then need to change onto another bus that takes you the last few minutes up the hill through switchback roads and stunning views.
Don't be put off by the trip — nearly everyone on the bus will be doing the same thing, so just follow the crowd.
There's plenty to look at once you're there:
Seek out the ruined Roman theatre and take in the panoramic view.
Go in as many churches, galleries and museums as your child (and wallet) will put up with.
Put a smile on your toddler's face with gelato from one of the many street cafes — and enjoy some local wine while you're at it.
Mostly, Volterra is perfect for getting lost among historic squares and winding streets. It's surprisingly pushchair friendly for an ancient village. That makes it a great place to explore with no agenda other than enjoying being abroad with your family.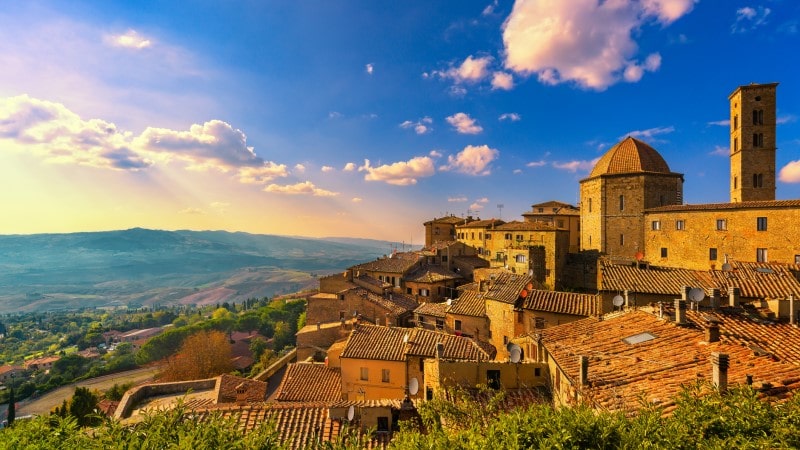 Incredible views and ancient history make Volterra worth the bus trip.
Hit the beach
The Tuscan coast has loads of family-friendly beaches. Expect to pay around €20 for two sun loungers and an umbrella. Or make camp on one of the public sections between the paid bits.
The advantage of the paid option is handy toilets, refreshing beach bars and, in some cases, children's play equipment right on the sand. That means you can relax on a lounger while your tiny tourist plays a few feet away.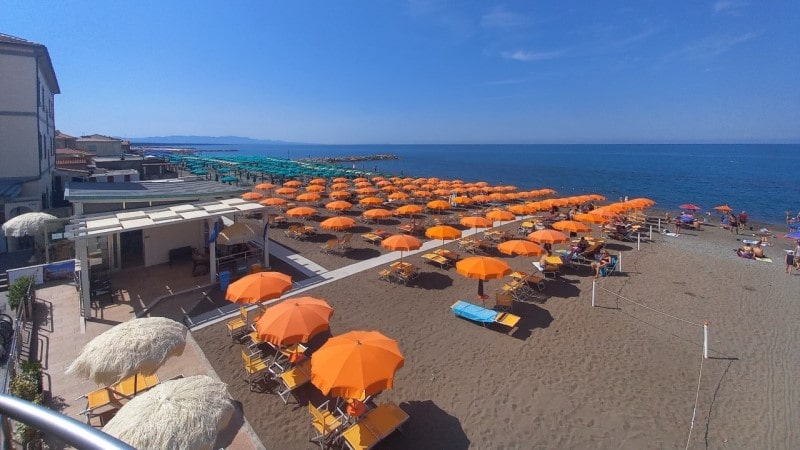 Comfy loungers and dozens of ice cream flavours keep everyone happy at the beach (Marina di Cecina).
Let the kids loose
At some point, you're going to need to let your little ones blow off some steam. There are plenty of options:
Acqua Village water parks: Located in Cecina and Follonica. Children under 2 are free.
Parco Giochi Bibbolandia: A fun, little amusement park in Marina di Bibbona. Think bouncy castles, rides, crazy golf, boats and more.
Giardino Zoologico di Pistoia: Zoo with over 500 animals, including a walk-through with lemurs. Get there on the train from Pisa.
Pack the essentials
Finally, don't forget the essentials, like sunscreen, hats and long-sleeve swimsuits. A pushchair or sling can also make a huge difference when visiting Tuscany with a toddler. And a travel potty can be a lifesaver if you can get it in your luggage.
From a safety point of view, get a waterproof wristband that you can write your contact details on. Attach it to your child wherever you go, for extra peace of mind.
With a bit of planning, you can have a holiday in Tuscany that feels like the trips you took before you had kids. But, this time, you get to double the fun by bringing them along for the adventure.
And don't forget your travel insurance. Wapp gives you on-demand cover at the touch of a button — perfect for families that want to see the world.
You may also like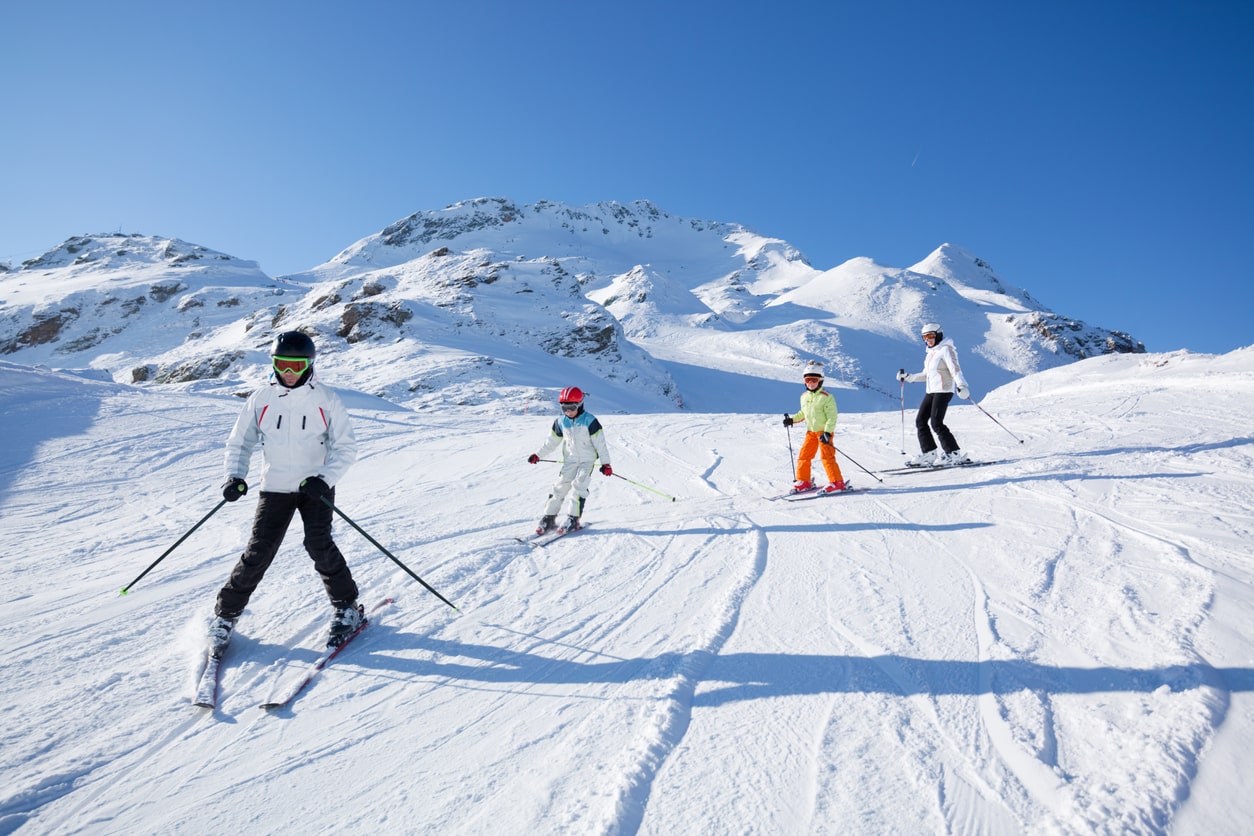 Destination guides | Family travel
Find out why Switzerland's Jungfrau region is the perfect place for your next family skiing holiday.