Nestled in the northeast of the country, the German capital is a vibrant city that is home to an abundance of history and sights.
Berlin makes for a perfect city break destination all year-round, and is ideal for the budget traveller.
Although a few days there will be enough, it's somewhere you could fritter away for weeks and still find new things to see.
What to do in Berlin?
Brandenburg Gate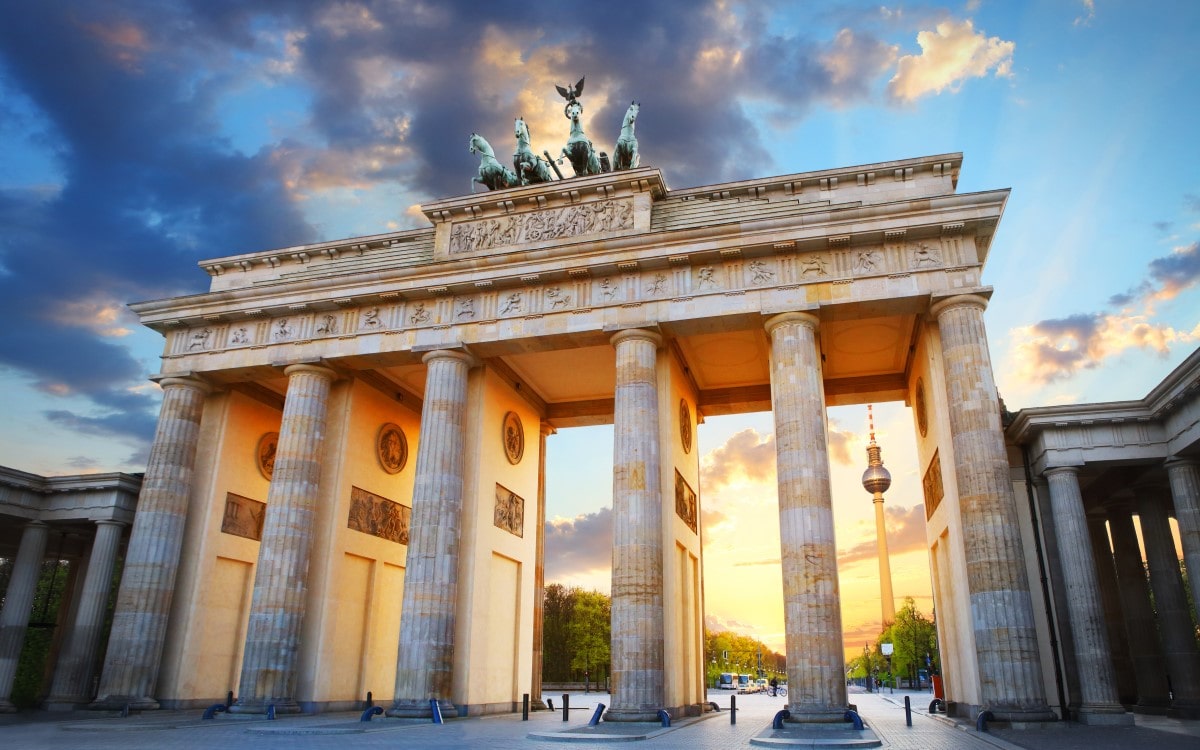 Located in the centre, Brandenburg Gate is one of the most famous landmarks in Berlin. Constructed in the 1700s, it's the only surviving historical city gate.
During the Cold War, Brandenburg Gate was in a restricted zone and acted as a symbol of division. But in 1989 when it reopened, it became a symbol of unity for Berliners.
To reach Brandenburg Gate, take the S-Bahn or U-Bahn to Brandenburger Tor.
East Side Gallery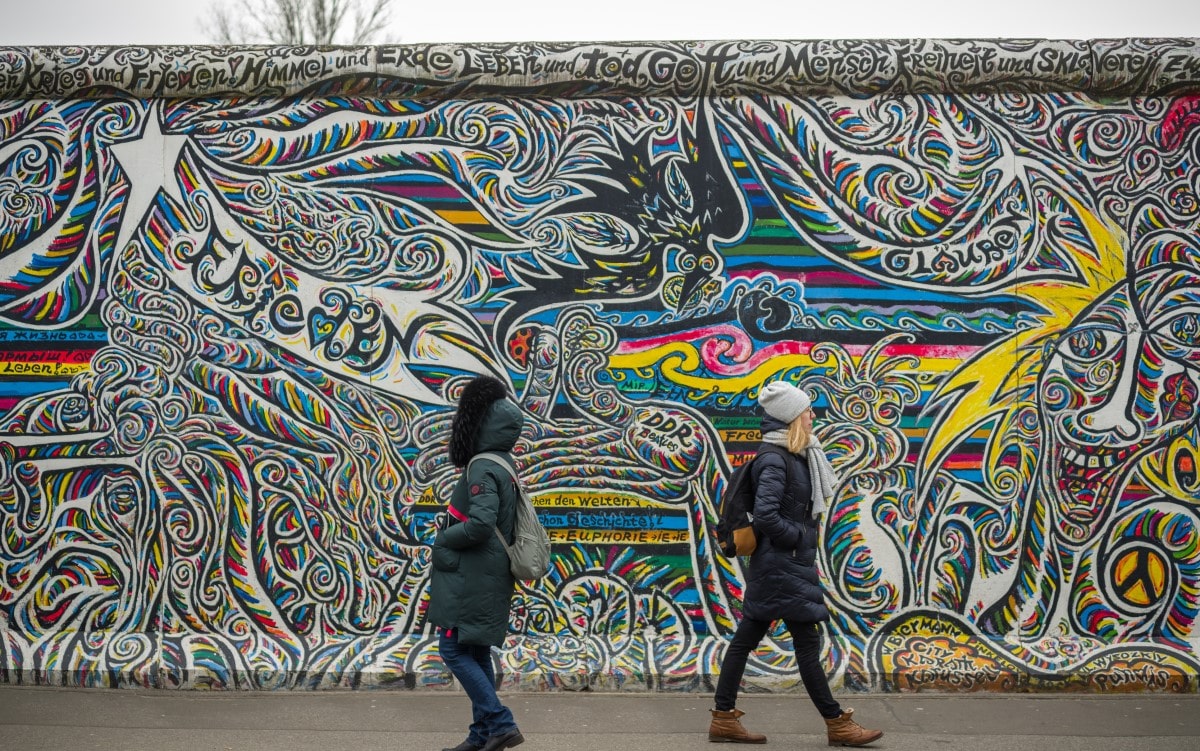 The East Side Gallery is one of Berlin's top attractions. At 1.3 kilometres, it's the longest continuous part of the wall which remains in existence.
Following the fall of the Berlin Wall in 1989, artists from around the world came together to turn a section of it into an open air gallery. Located in the Friedrichshain area of the city, the East Side Gallery offers one of the best free things to do in Berlin.
To get there, take the U-Bahn to Warschauer Straße or Schlesisches Tor, or the S-Bahn to Warschauer Straße or Ostbahnhof.
Reichstag Building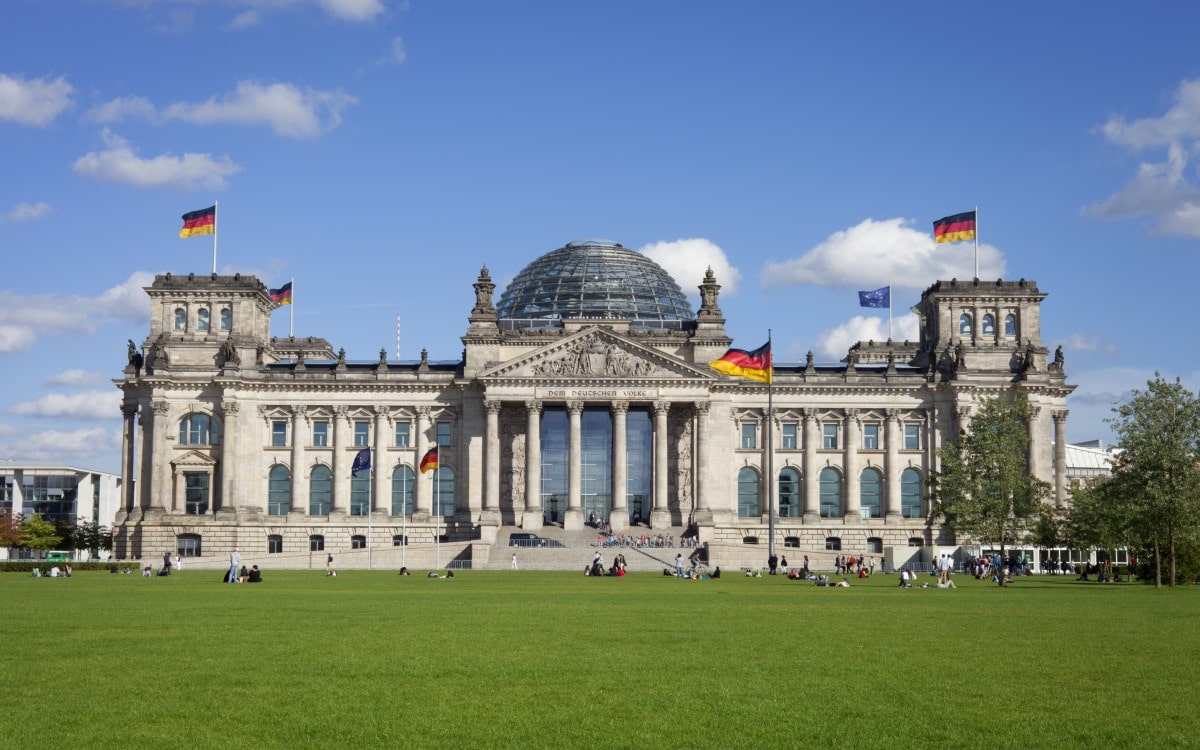 The Reichstag Building, which is home to the German parliament (Bundestag), is one of the most important historic buildings in Berlin.
Completed in the 19th century, the Reichstag Building has been damaged throughout the years by fire and war, before being restored in the 1960s.
You can visit the dome of the Reichstag Building, where you can enjoy panoramic views of the city, but perhaps equal beauty lies within the facade itself.
The Reichstag Building is close to Berlin's main train station, Hauptbahnhof, or can be reached by taking the U-Bahn to Bundestag.
Berlin Cathedral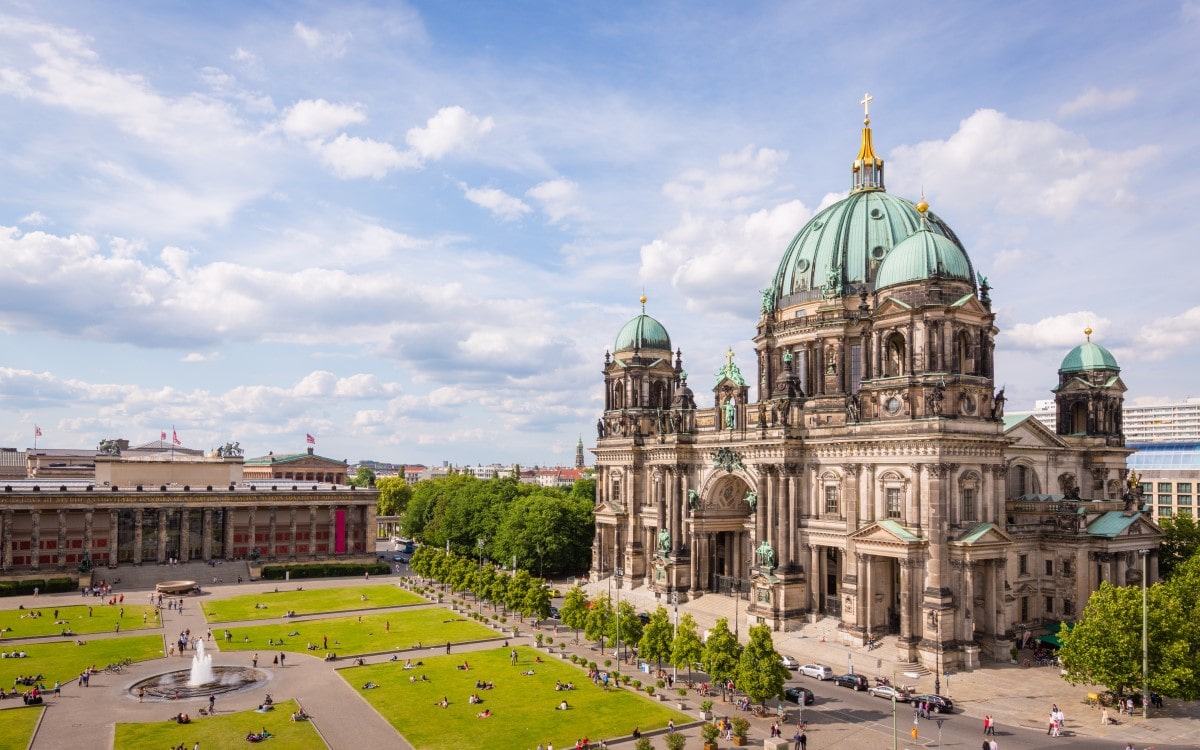 One of the most famous places in Berlin, the Cathedral dates back to the 15th century. It has parish church status and boasts an intricately decorated interior.
The crowning glory of the building is Berliner Dom, the dome of the cathedral, which is one of the most notable sights on the city skyline.
To get to Berlin Cathedral, take the S-Bahn to Hackescher Markt or U-Bahn to Museumsinsel or Rotes Rathaus.
Potsdamer Platz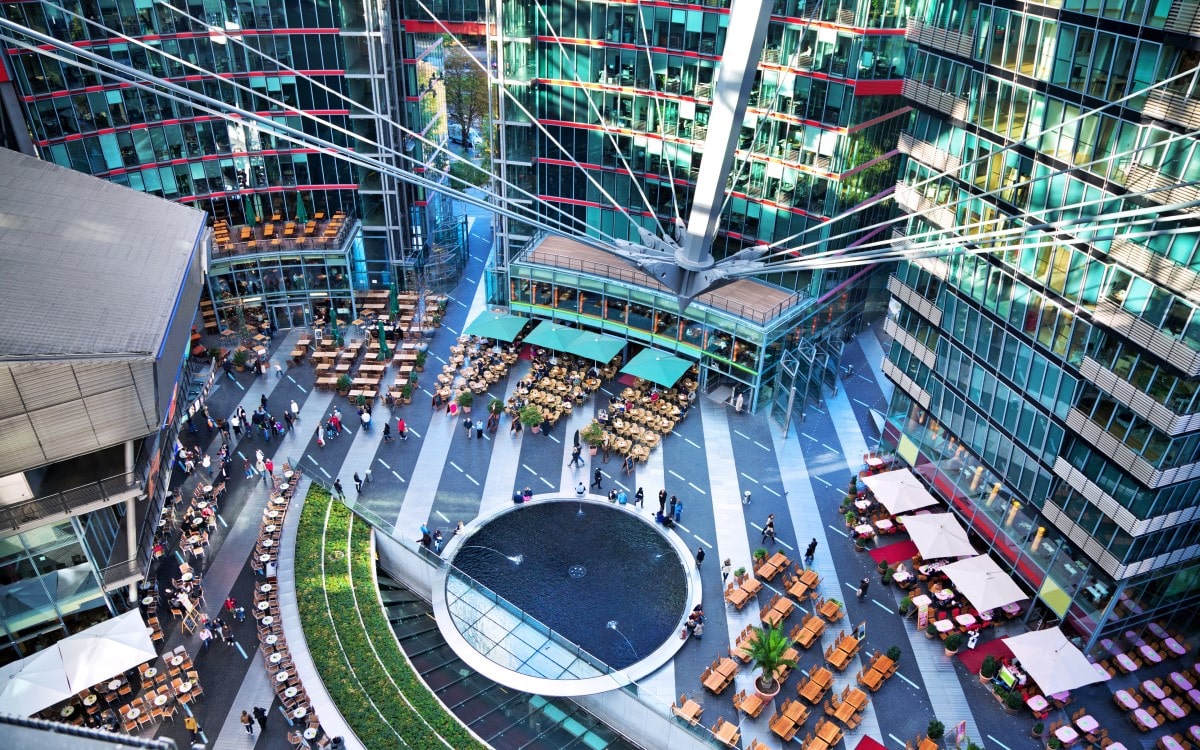 Located near Brandenburg Gate, Potsdamer Platz is a public square which houses a host of eateries, entertainment facilities, and shops.
One iconic architectural landmark at Potsdamer Platz is the Sony Center. Next to Potsdamer Platz is Leipziger Platz, where the Mall of Berlin is located.
When the season comes, one of Berlin's star winter attractions descends on Potsdamer Platz; Winterwelt (Winter World), a Christmas market featuring a ringo toboggan run.
The S-Bahn and U-Bahn both stop at Potsdamer Platz.
Gendarmenmarkt
Gendarmenmarkt is one of the most beautiful squares in Berlin and can be traced back to the 17th century.
Outlining the square are a trio of stunning buildings: the German Cathedral, the French Cathedral and the Konzerthaus. There are also a number of chic shops and eateries which surround the square.
Some key events which take place on Gendarmenmarkt are a classic open air concert and Christmas market.
To reach Gendarmenmarkt, take the U-Bahn to Hausvogteiplatz.
Kaiser Wilhelm Memorial Church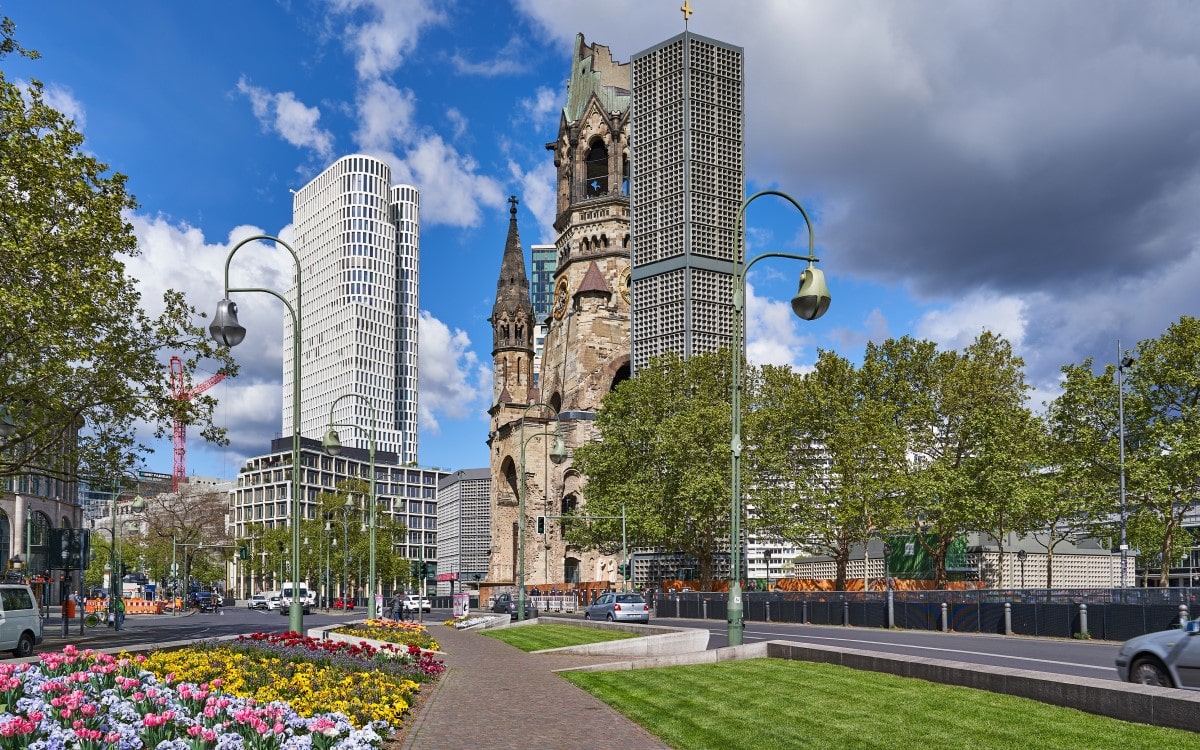 In the western part of the city stands a memorial for peace. The Kaiser Wilhelm Memorial Church was bombed during the Second World War but today its ruins have been integrated into the modern Memorial Church building.
The Kaiser Wilhelm Memorial Church sits on Breitscheidplatz, which also hosts a Christmas market.
Nearby S-Bahn and U-Bahn stations are Zoologischer Garten.
Victory Column
Located in the centre of Tiergarten, a lush green park in western Berlin, Victory Column features a golden winged sculpture of the Goddess of Victory.
Victory Column was constructed to represent the victories of Germany against Denmark, Austria and France between 1864 and 1871. Situated on a roundabout at a major intersection, the best way to reach Victory Column is by walking, and if you are feeling energetic you can also climb the column.
The nearest U-Bahn station is Hansaplatz and S-Bahn station is Bellevue, which are both around a 15 minute walk from Victory Column.
Alexanderplatz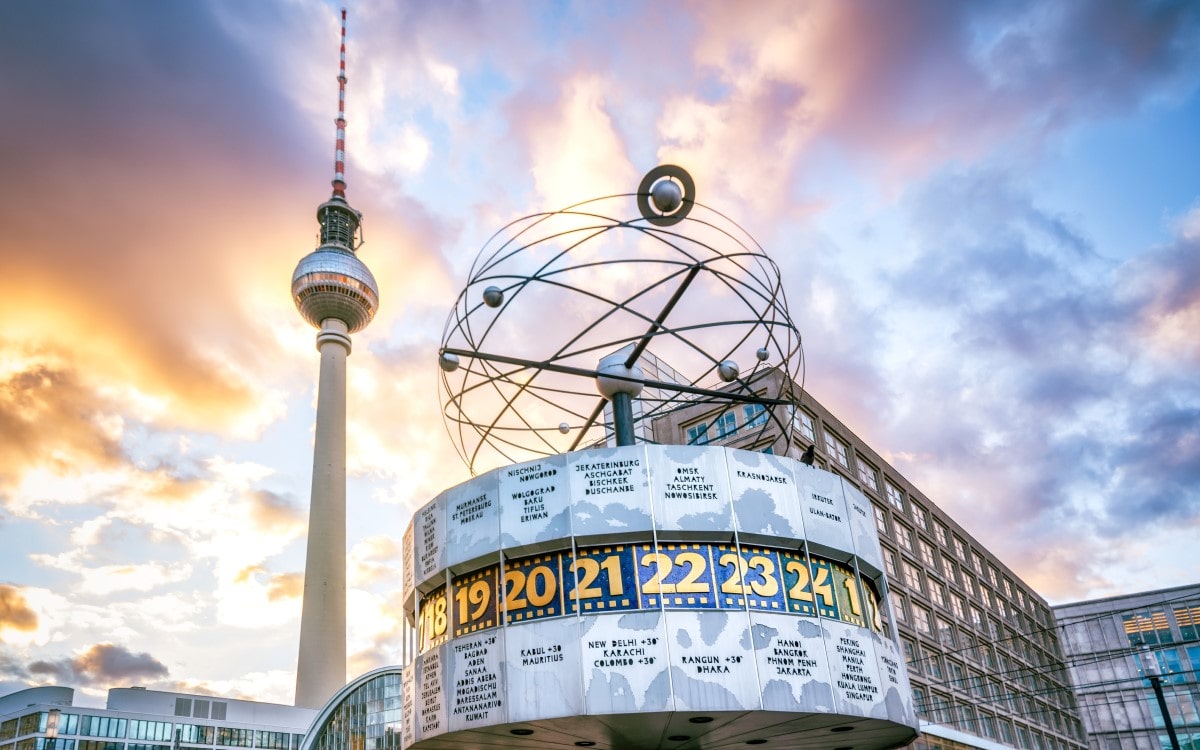 Wondering what to do for free in Berlin? Why not head to Alexanderplatz to experience the hustle and bustle of the city.
Alexanderplatz is Berlin's largest square and one of its busiest places. It is located in the eastern centre and is a major public transport hub.
You will find Berlin's TV Tower (Berliner Fernsehturm) at Alexanderplatz, which is one of the most impressive buildings on the skyline. Central to Alexanderplatz is the Weltzeituhr, an eyecatching world clock.
The square has become one of the most notable shopping spots in the city, with many department stores, fashion outlets and one of Berlin's largest malls (the Alexa) on offer.
The S-Bahn and U-Bahn stops at Alexanderplatz.
Checkpoint Charlie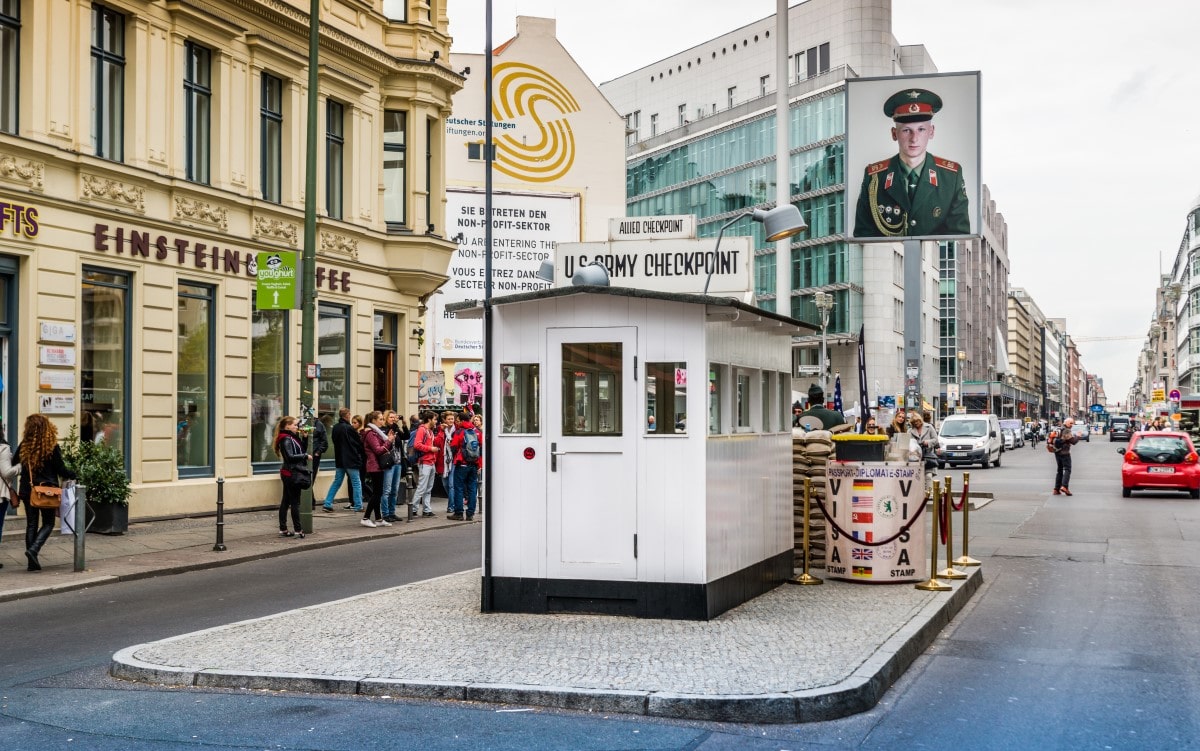 A former border crossing turned film set, Checkpoint Charlie is one of the most renowned tourist attractions in Berlin.
Surrounded by modern shops and eateries, it's hard to imagine a time when Checkpoint Charlie acted as the most famous border crossing between East Berlin and West Berlin. The original booth can be found on display at the Allied Museum.
To reach Checkpoint Charlie, take the U-Bahn to Stadtmitte or Kochstraße.
Museum Island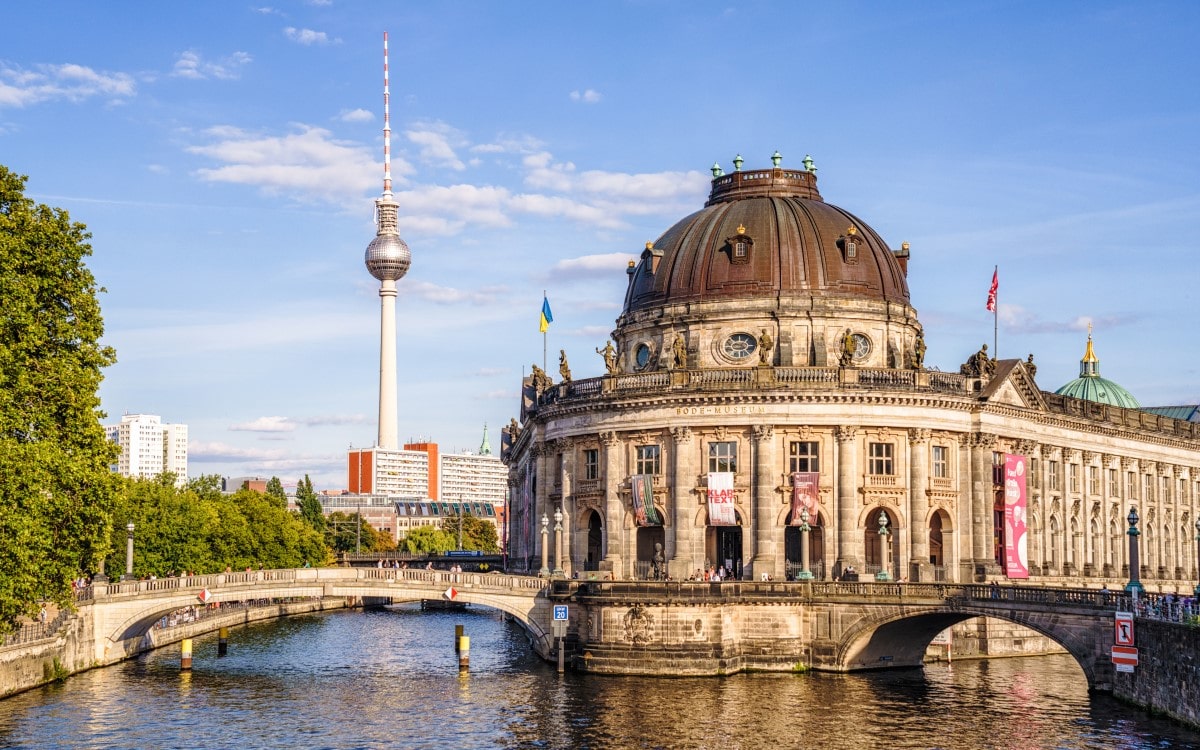 A visit to Museum Island, a UNESCO World Heritage Site, is one of the best things to do in Berlin.
There, you will find 5 world famous museums: the Pergamon Museum (featuring reconstructions of architectural monuments from the Greek and Roman age), the Bode Museum (a sculpture collection and the Museum of Byzantine Art), the Neues Museum (archaeological collections), the Alte Nationalgalerie (art collection) and the Altes Museum (ancient artefacts).
To visit all 5 museums, you can buy a day ticket which costs €19, or there is a combo option with the Berlin Welcome Card.
Museum Island is accessible by taking the S-Bahn to Hackescher Markt or Oranienburger Straße, or U-Bahn to Museumsinsel.
Nikolaiviertel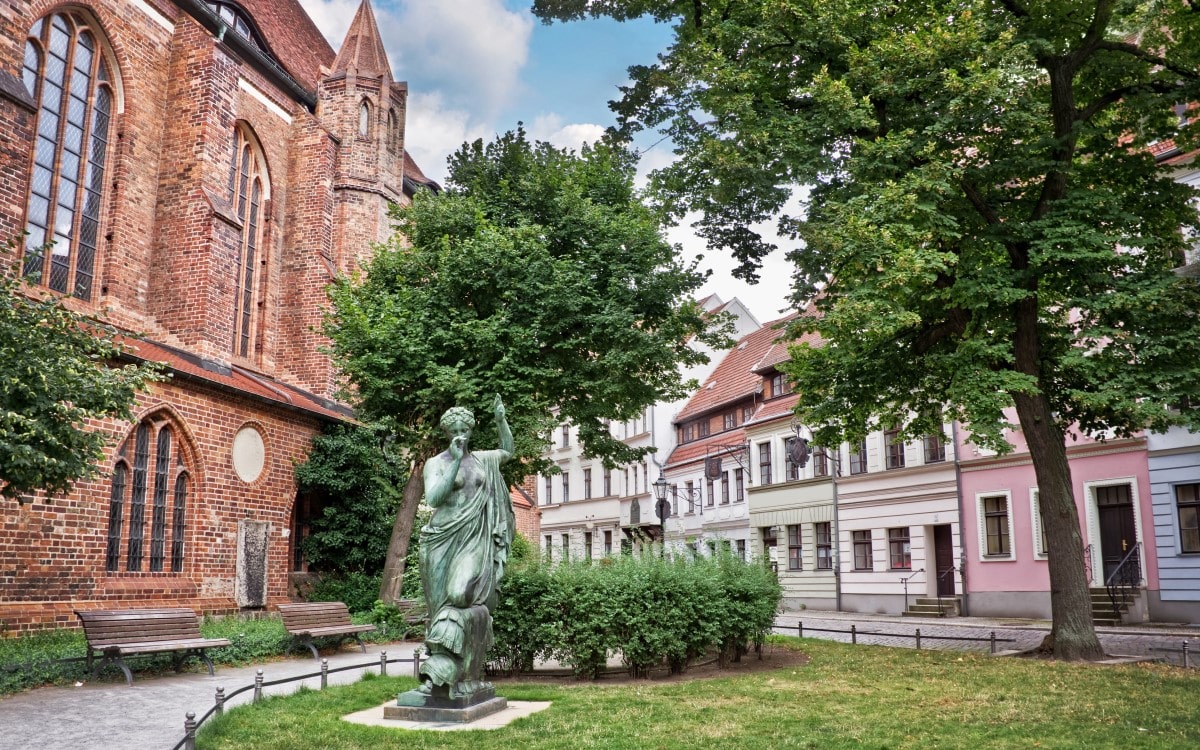 Tucked a stone's throw away from Museum Island and the River Spree is the area of Nikolaiviertel. A complex of narrow cobbled streets and medieval buildings, Nikolaiviertel is the oldest residential quarter in Berlin.
Wandering around you might think you've fallen into one of Germany's fairytale towns. Restaurants, pubs and cafes scatter the area and it is a breath of fresh air away from the busy city.
The nearest U-Bahn station to Nikolai Quarter is Rotes Rathaus or Museumsinsel.
Berlin Christmas markets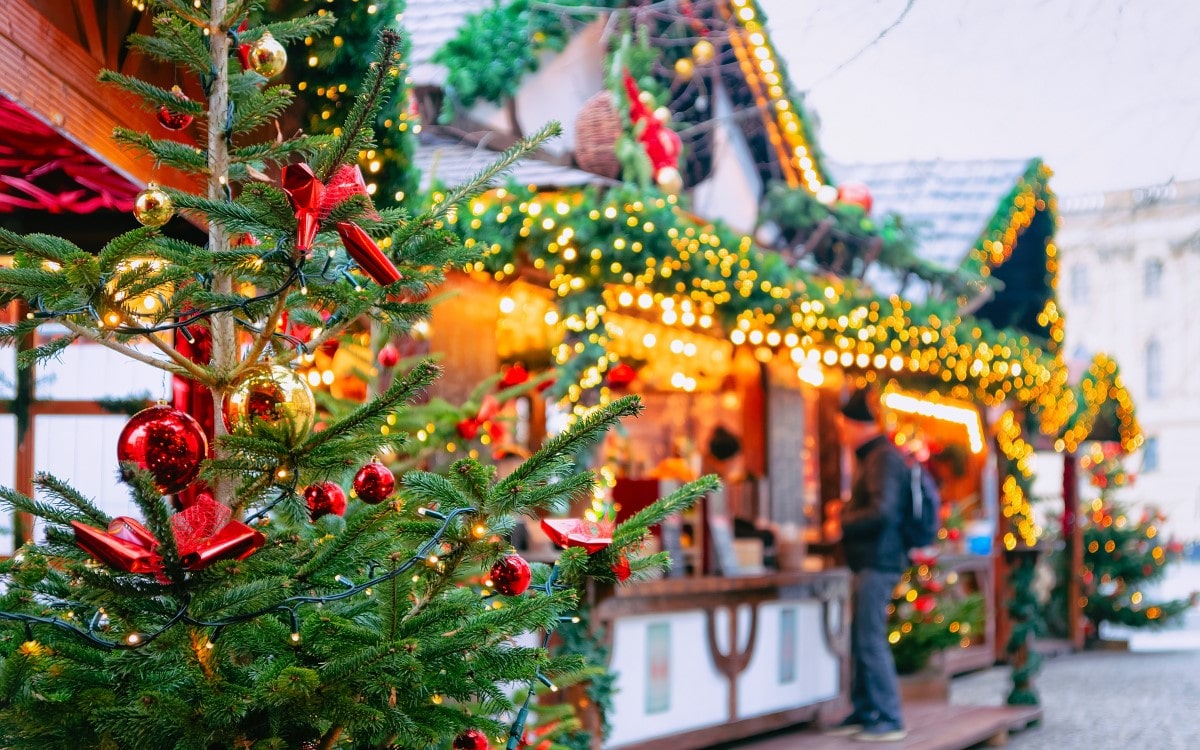 The world famous Christmas markets deserve a mention of their own as one of the most fun things to do in Berlin. There are over 60 around the city which are sure to bring out your inner child.
Traditional alpine huts stock an array of sweet treats, Gluhwein, gifts, arts and crafts, food, and festive cheer fills the air. Perhaps the most pretty Christmas market given its magical setting is held on Gendarmenmarkt.
Getting to Berlin from Berlin Airport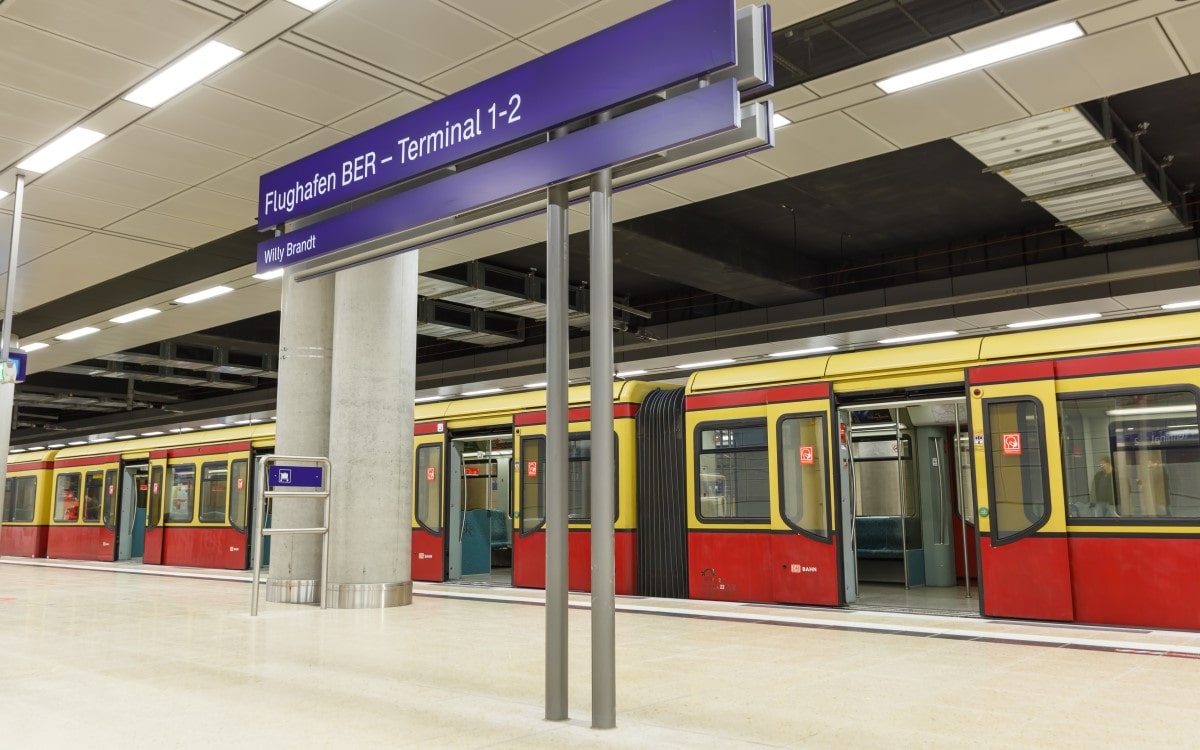 The easiest way to get from Berlin Airport to the city centre is to use the Airport Express (FEX) train, regional train or S-Bahn (lines S9 or S45).
S-Bahn line S9, regional trains RE8 and RE23 and the Airport Express (FEX) all stop at Berlin's main train station, Hauptbahnhof. A standard single trip on these lines currently costs €3.80.
Getting around in Berlin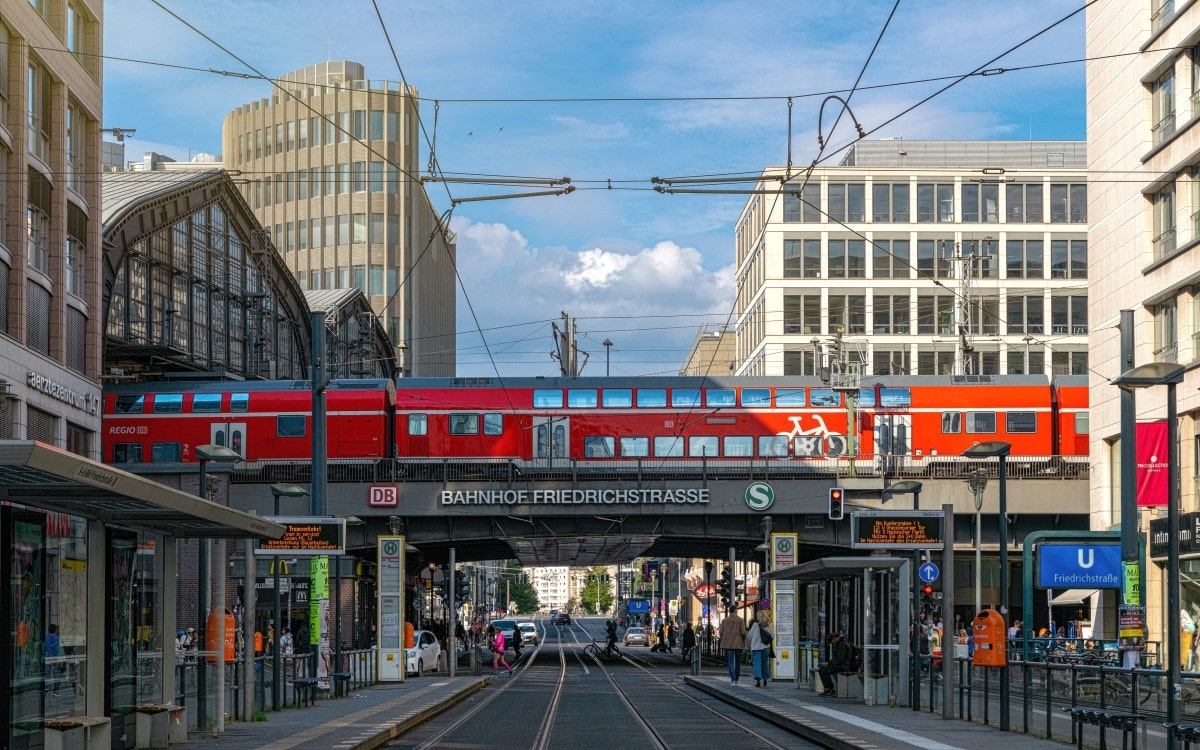 To avoid getting stuck in traffic, the best way to get around Berlin is to make the most of the U-Bahn and S-Bahn. The U-Bahn is an underground metro system (although some of it runs overground), and the S-Bahn is a local rail system that covers both urban and suburban areas.
Most major Berlin tourist attractions are close to a station, and if not, are within walking distance of one. This interactive public transport map and journey planner are both useful resources when navigating Berlin.
There are three fare zones: A, B and C. Zone A includes the city centre, Zone B is the wider city, and Zone C is the outlying area (like where the airport is located). Tickets can be bought from machines inside stations or from BVG and S-Bahn stores.
Best areas to stay in Berlin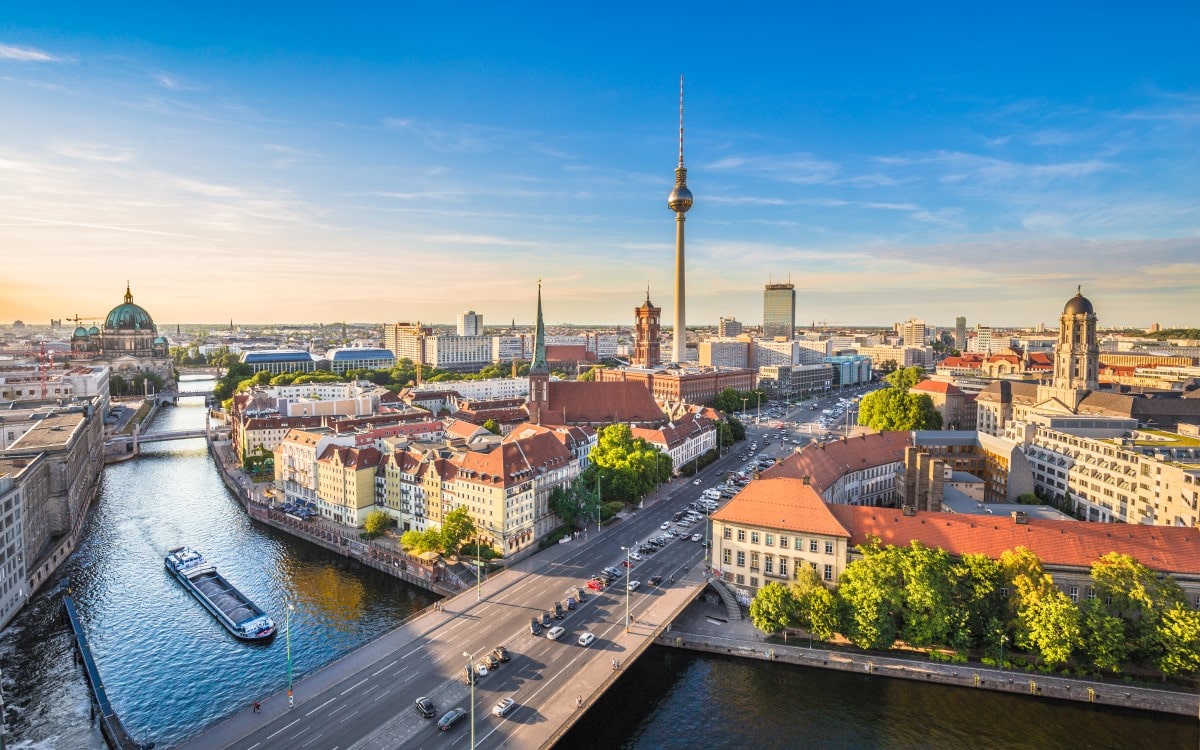 Berlin is well connected by the metro, which means that regardless of where you choose to stay, you should be able to get around without much hassle.
The best area to stay in Berlin for sightseeing is Mitte. Mitte is where all the main things to do in Berlin are clustered, meaning that walking might be more of an option.
If you fancy something a bit more lively, then Kreuzberg has a great nightlife. Another good option is Schöneberg, which is just south of the centre, and offers a mix of residential streets, greenery and cool cafes.
Berlin travel tips
Berlin offers different Welcome Cards. The Welcome Card allows the use of public transport and provides discounts and admission to attractions (depending on which type you buy). However, it might work out cheaper to buy things separately depending on what you intend to do in Berlin.
Dress for comfort. You will likely walk thousands of steps per day sightseeing, so pack your favourite trainers.
You need to validate public transport tickets before your journey starts. Validation machines are often found next to ticket machines at stations. If you don't validate your ticket and get caught, you could face a hefty fine.
You might pay a small deposit (known as Pfand) of a few cents when you buy certain products, like glass bottles. When the bottle is returned, such as to a bottle return machine in the supermarket, your deposit should be refunded.
Go beyond the sights and explore neighbourhoods. Berlin is a colourful city, and some of the best memories can be made wandering through different districts.
Take cash as it can sometimes be preferred or the only option to pay for things. Some smaller restaurants and shops might not accept card payment.
Don't forget travel insurance for added peace of mind in case any unexpected surprises happen.
Daily cost in Berlin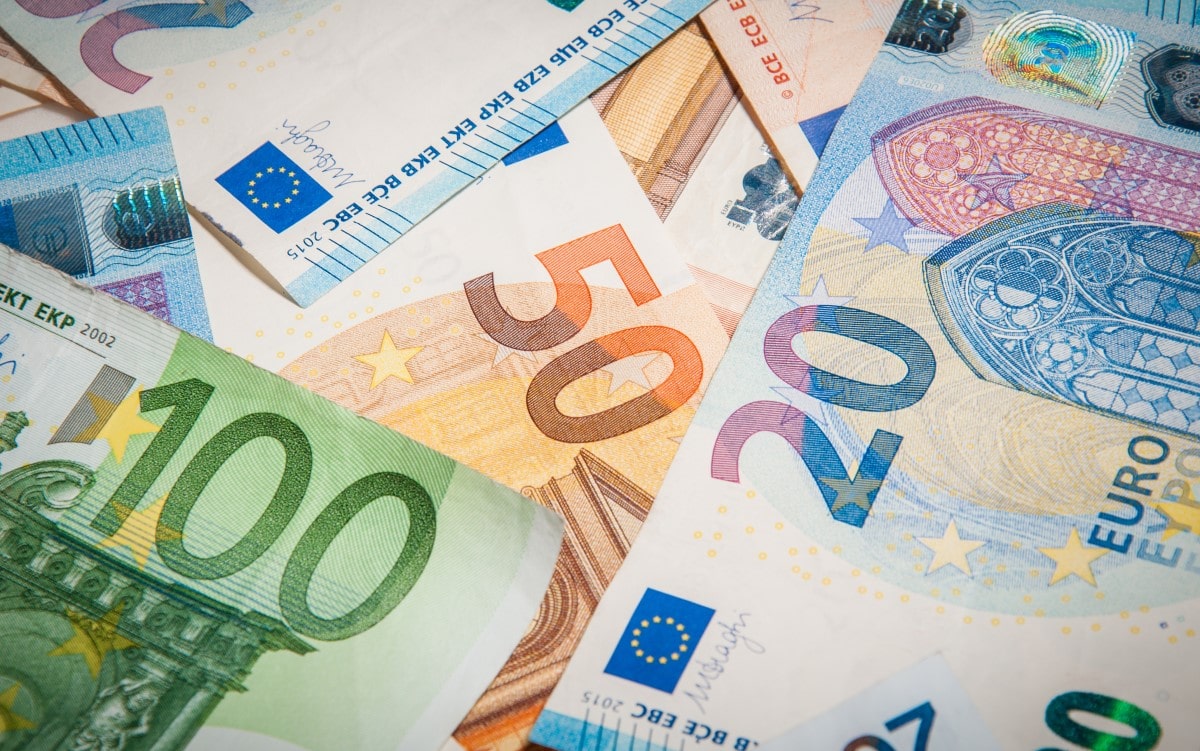 You can currently expect to pay £80-£120 per night for good quality central budget accommodation which will likely increase during peak periods.
£40 per person each day for food/drink should be comfortable if you are eating in cheap eats. You might be able to reduce this if you are thrifty.
Your transport budget might vary depending on your preferences. It currently costs €8.80 for a standard 24 hour ticket to use the public transport in Zones A and B.
Alongside flights, food, drinks, accommodation and transport, you'll want some spending money for those added extras like entry fees. £20-£30 per day should be plenty.
You may also like

Budget travel | Destination guides
Want to enjoy all Tenerife has to offer, without the bustling tourist hotspots? We think you should head up north. Here's why...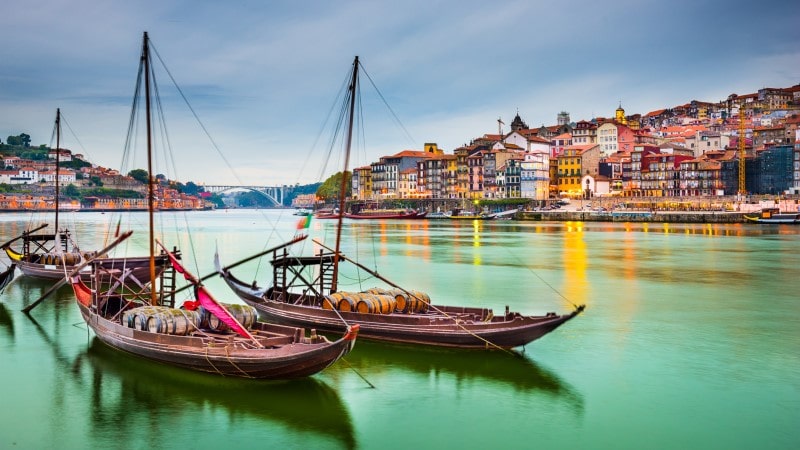 Budget travel | Destination guides
From cable cars to wine cellar tours, you'll be surprised at how much you can do in Porto on a budget. Find out more in this guide.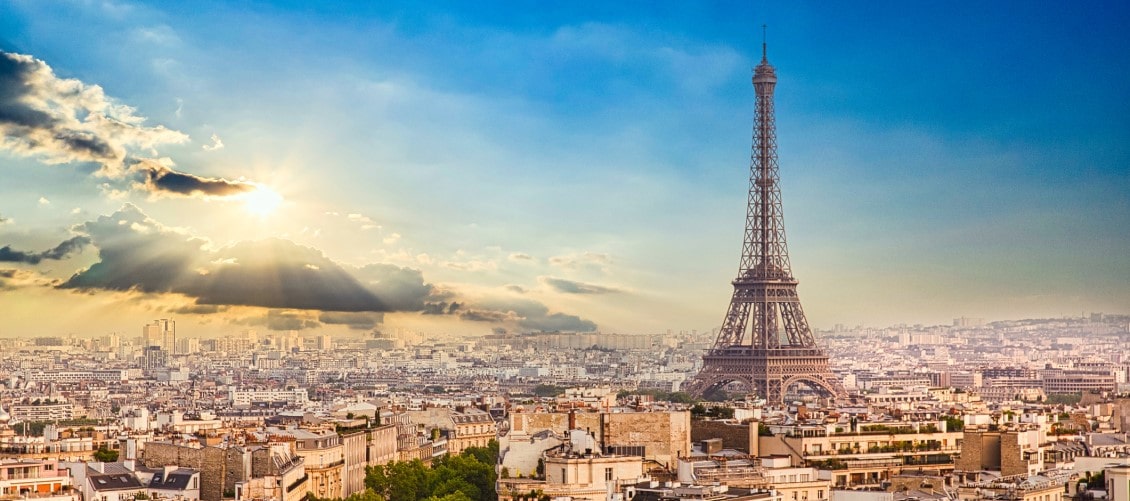 Budget travel | Destination guides
Make the most of your Parisian adventure with these 10 different ways to save money on your next trip.