The coastal city of Porto is the second-largest in Portugal, and an affordable luxury traveller's dream.
There's the right amount of culture to enjoy, food spots to visit, and stunning sights to see.
Whether you're looking for your next destination to be solo or as a group, this guide will show you why Porto is the perfect option however you choose to travel.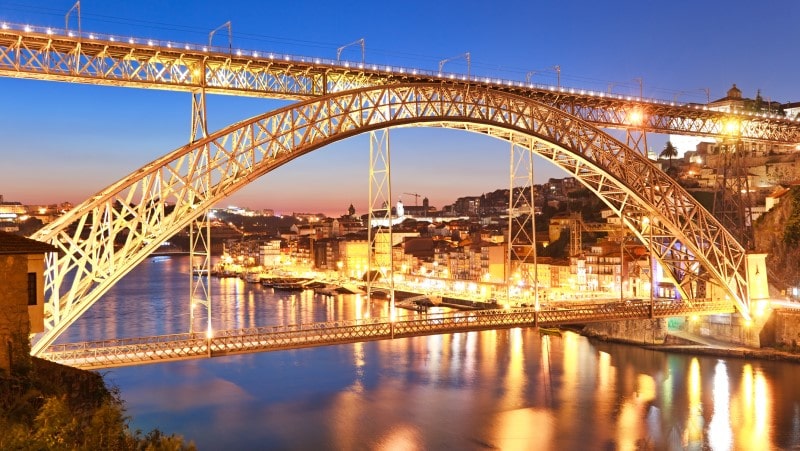 The fitness freak
If you own a Fitbit or anything of the like, Porto is one city that will definitely have you crushing your step count goals.
It's a city that you can visit on foot and easily save on transport costs. Walking along the Ponte Dom Luis I bridge is a must for your trip. This bridge is a double-decked metal arched bridge that is 172 metres long and is one of the key landmarks in Porto. You can walk along both the bottom and the top deck. We'd definitely recommend walking along the top to enjoy spectacular views of Porto all while getting those steps in. You can also do this as a post-dinner walk to burn those calories while enjoying the views of the city lit up at night.
For an extra challenge, try climbing the stairs all the way to the top of Torre Dos Clerigos, which is a tower, museum and a church all in one. Here, you'll get a view of Porto 75 meters high while also getting your heart racing with all the steps to the top. You can also take a tour of the building – the whole experience is worth it.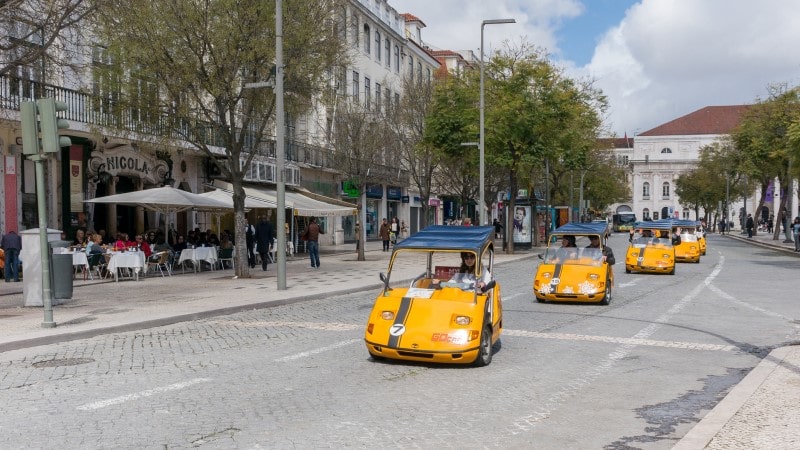 The friendship group
Porto is a perfect place for a group trip as there's something for everyone to enjoy individually, but also lots to enjoy as a group. There's no wonder why it's a firm favourite for stag and hen parties for this very reason.
Have a go at exploring the city in a GoCar. A GoCar is a two seater, three wheeled vehicle with a scooter sized engine. The GoCar is equipped with a navigator that takes you on a tour of the whole city and gives you a description of the places you're at.
This was one of our favourite parts of our time in Porto. Even the locals were staring at us with their camera phones filming. Fun fact; a GoCar doesn't reverse, so when we realised we had gone the wrong way, we had to get out and manually turn it around!
Exploring the city in a GoCar is such a memorable experience as a group, and at the very least you'll laugh at each other's driving skills. The experience cost €35 for one hour, or €60 for two hours. You'll need to have a European or International driving licence to be able to drive the GoCar.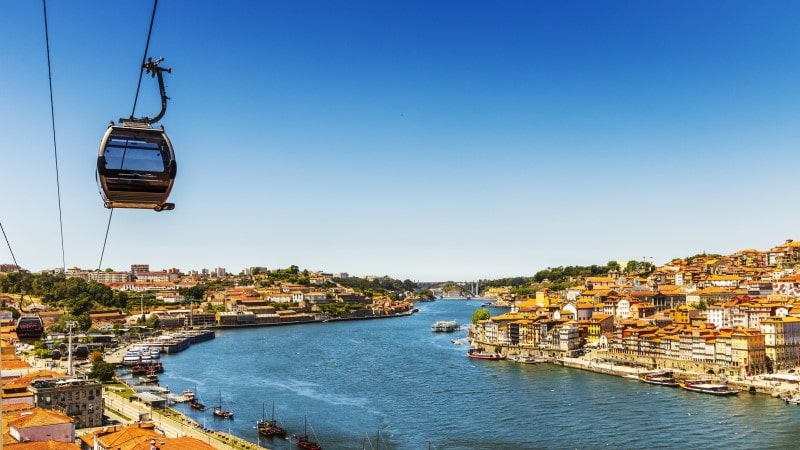 Also, we'd definitely recommend visiting Teleferico de Gaia – a cable car experience for the best views of Porto. Cable cars are such a good way to take in the views as well as get selfies as a group.
You'll be suspended 63 metres in the sky and the cable car can take up to 8 people at a time. You'll be sure to create the best memories in the cable car as a group. It costs €6 for a one-way ticket, and €9 for a return ticket.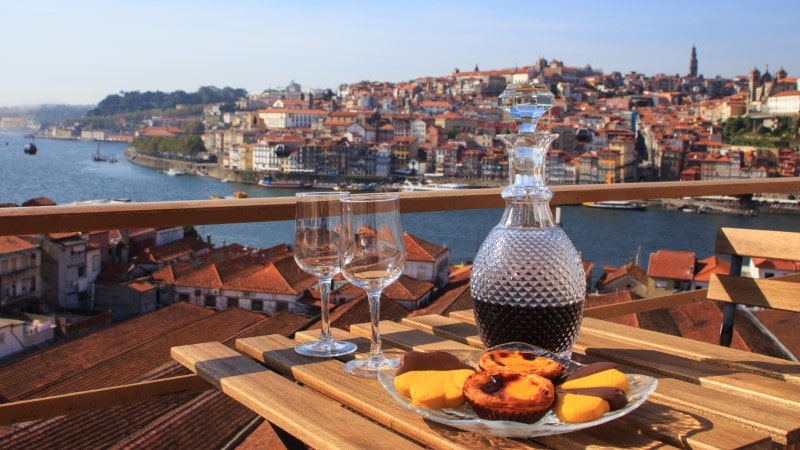 The foodie
Exploring Porto by knife and fork does not disappoint when visiting the city, with affordable luxury in mind. From Instagram-worthy restaurants, to food halls and the city's oldest cafe, there's so much to explore in Porto when led by your stomach.
Dine with the appearance of luxury, but the reality of an affordable budget at Porto's Vogue Cafe. Vogue Cafe's cool and modern interior with walls decorated in past Vogue covers offers the perfect destination for a classy brunch, cocktails or dinner. With weekly offers such as: three courses for €25 Monday through Friday lunchtimes, 50% off drinks for women on Wednesdays, and daily happy hours so you're sure to satisfy your cravings without sacrificing standards.
Get your best outfit on too, because it's the place for the fashionable to meet and be seen in Porto. The Vogue Cafe is one of just four in the world so make sure you add this to your itinerary
Alternatively, the more colonially-decorated Majestic Cafe has an air of inherited wealth – we are talking chandeliers, mirrors, carved wood… it's absolutely stunning.
They describe themselves as "one of the most beautiful cafes in the world" so you'll definitely want to see it. Make your life a movie by enjoying a coffee and a pastel de nata – Portugal's famed custard tart. Or you could indulge in a spot afternoon tea for just €30 per person. If the weather is good, you may be able to dine alfresco.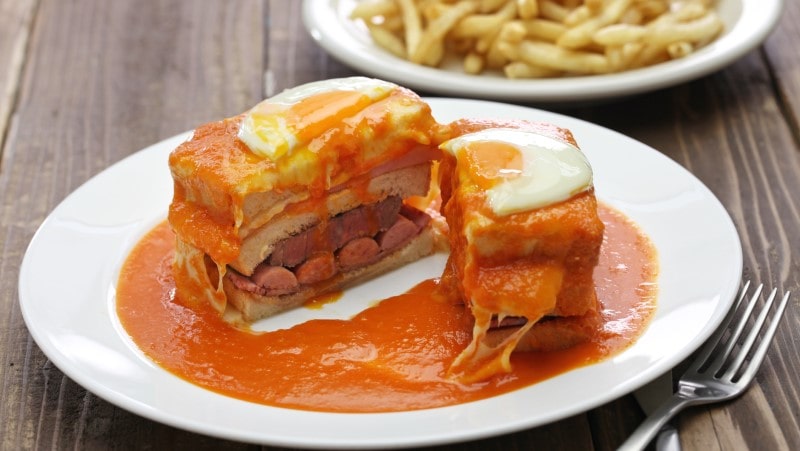 Want to dine like a local? Head to Bufete Fase where there is only one thing on the menu and they are considered to be the best in the city. Porto's beloved francesinha is a mighty sandwich stuffed full of roasted meat, sausage and cheese, smothered in more cheese topped with a fried egg and bathed in a rich, herby tomato sauce.
The staff were lovely there, they really wanted to make sure we enjoyed our experience and had the best francesinha.
For an all day brunch, check out Zenith who have been dubbed "The God of Brunch". If you like the sound of eggs benedict, smoothies, natural juices, acai bowls, sweet and savoury pancakes, you'll want to add Zenith to your itinerary. This is definitely the breakfast to post on your Instagram and make all of your followers jealous!
The wine lover
While the city of Porto is on the northern bank of the Douro River, on the southern bank is Vila de Gaia – a city known to be the core of the wine district in the Oporto region.
Much shadier than Porto across the river, Vila de Gaia's cooler temperatures are essential to house many wine cellars that make and age port. The sweet wine is served as a dessert drink and originates from Portugal.

Any wine lover will feel at home on a guided tour around Caves Burmester's 19th-century wine cellars. You get to learn lots – from the conditions of the vineyards that supply the cellars and the delicate processes of developing the wine to how the wine is stored and why. The best part of the tour is getting to sample the cellar's variety of Port wines. There's also the option to purchase a bottle of your favourite wine. Take it from us, it will be difficult for you to choose, they are all divine.
If you already know about how port is made, you can skip the tour, and head to the Porto Cruz Terrace Lounge 360. Here, you can enjoy a glass of port on the panoramic terrace with stunning views of the city. Or even better, stay for lunch. We had a hamburger with mushrooms and onion port pickle – we were determined to have Port in every way it was available.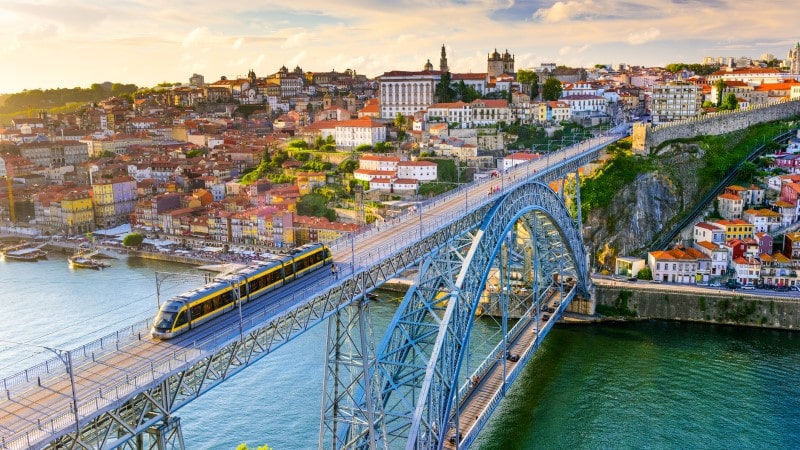 The history buff
Dom Luis I bridge, mentioned earlier, is one of Porto's most striking landmarks. It was constructed by Theodore Syrig – a disciple of Gustav Eiffel, the architect of Paris' Eiffel Tower hence why the bridge structure resembles the Eiffel Tower.
The bridge is double-decked with a road on the lower deck and a footpath and tramline on the upper deck. Construction was completed in 1861 and is named after the Portuguese king who reigned in 1861 to 1889. Walking along this bridge is a must. In fact, going to Porto and not crossing the bridge is like going to Paris and not seeing the Eiffel Tower.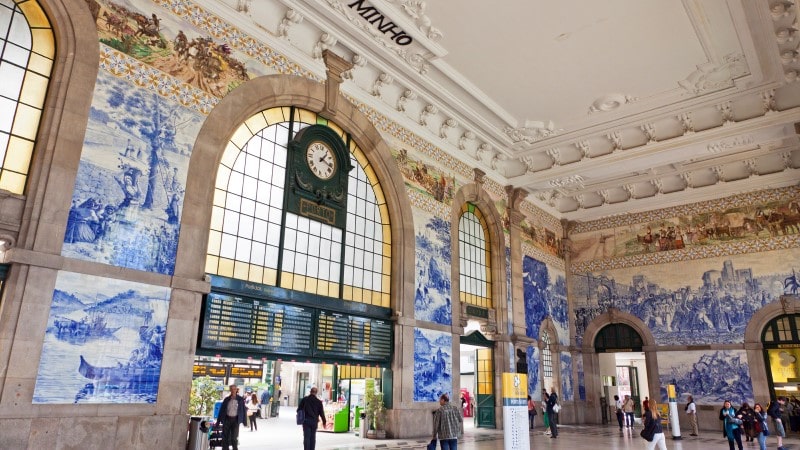 Not to be missed in the Historic Centre of the city of Porto, the oldest part of the city and a UNESCO world heritage site, is Sao Bento railway station. It's described as one of Europe's most beautiful train stations. Sao Bento's walls are covered in a mural of traditional blue and white tiles which represent moments in the country's history.
For history with a bit of a quirk, visit Capela Incomum which means 'uncommon chapel'. You may be thinking what makes this uncommon – this 19th century chapel built by the first Viscount of Vilarinho de São Romão is now a wine bar. Ironically, the Viscount was an expert in wine making and wrote several books on wines – perhaps it was always destined to be a wine bar.
The venue still has its altar and old pulpit and these are the only references to the venue's religious past. Come here to take in the history while enjoying a glass of wine.
Hopefully, as you come to the end of this guide, you're thinking of opening up a new tab to look up flights to Porto. Whichever persona fits you best, you can see that there's something for everyone to enjoy – you're in for a real treat as sweet as pastel de natas.
You may also like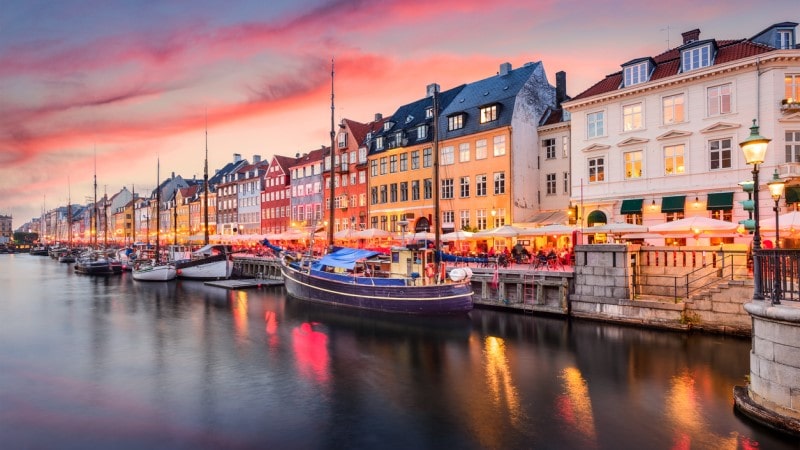 Budget travel | Destination guides
See Copenhagen on a budget with our travel guide. History, art, food, Vikings and more at a price that suits you.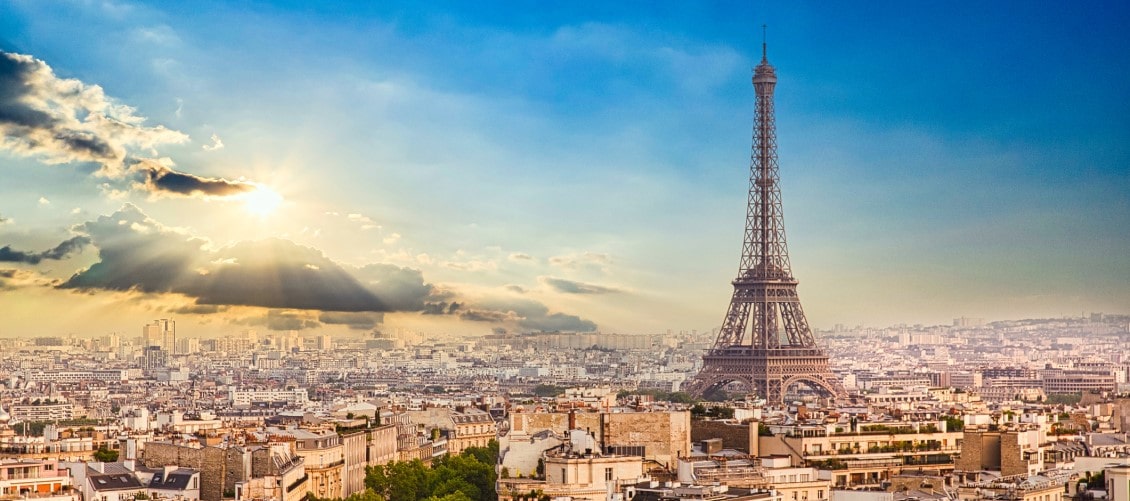 Budget travel | Destination guides
Make the most of your Parisian adventure with these 10 different ways to save money on your next trip.

Budget travel | Destination guides
Want to enjoy all Tenerife has to offer, without the bustling tourist hotspots? We think you should head up north. Here's why...