Copenhagen is one of Europe's must-see cities. On one hand, it has over 900 years of history on show in world-class museums and galleries. On the other, it buzzes with a cool, Scandi vibe that spills out of hip bars and restaurants.
Life in Scandinavia's most-stylish capital doesn't come cheap, but budget breaks are possible with a bit of planning.
That's why our Copenhagen travel guide lists things to see and do in a rough order of least to most expensive. Read on to plan a budget-friendly trip with just the right amount of luxury for you.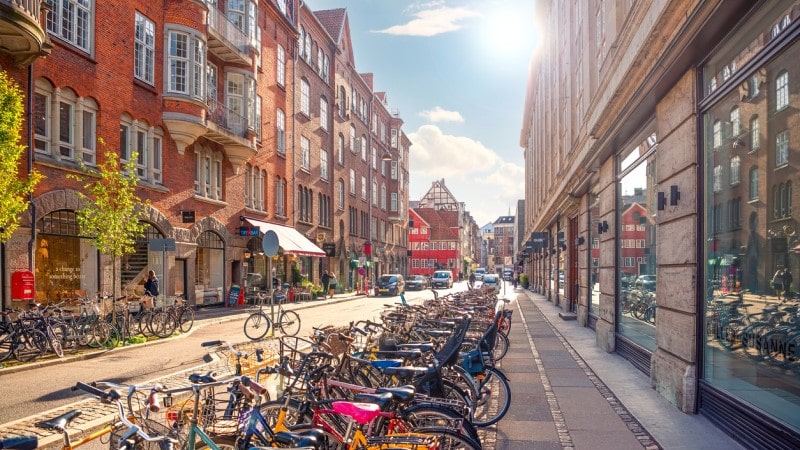 Things to do in Copenhagen
Free sights and activities
Put your travel wallet away and experience some of Copenhagen's best sights for free.
Join a free walking tour: A walking tour is a great way to get your bearings. The guides are full of entertaining facts about Copenhagen, and you get to tick off the main sights without the hassle of finding your own way. Tours depart from three locations on certain days.
See the city from the water: Copenhagen is the UNESCO World Capital of Architecture 2023. Lots of its buildings look best from the water, and GreenKayak let you paddle for free if you collect rubbish as you go around. It's a win-win: you get a unique view of this fascinating place, and the residents (and marine life) get a cleaner place to live.
Marvel at the National Museum of Denmark: Bask in a stunning collection of artefacts and exhibits at the Nationalmuseet. Perfect for a wet day.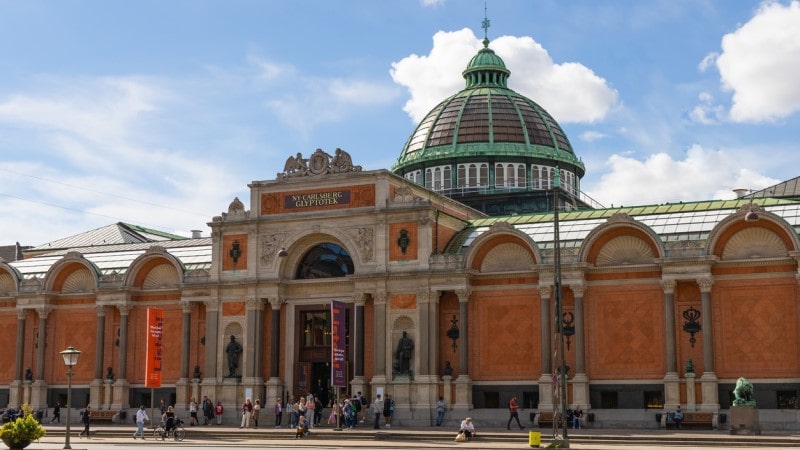 Drink in some history at the Ny Carlsberg Glyptotek: This enormous museum and gallery has over 10,000 works of art and archaeological objects. It's free on the last Wednesday of every month.
Watch the changing of the guard at Amalienborg Palace: Denmark has one of the oldest royal families in the world. It'll cost you to go in the palace museum, but you can experience some of the pomp and ceremony at the daily changing of the guard.

Take a break in the Botanical Garden: After all the above, you'll need a sit down. The Botanical Garden is a beautiful place to rest your feet on a sunny day.
Hit the beach: Or maybe the beach is more your thing. Amager Strandpark is a 4.6 km stretch of sandy beach a few minutes Metro ride from the city centre.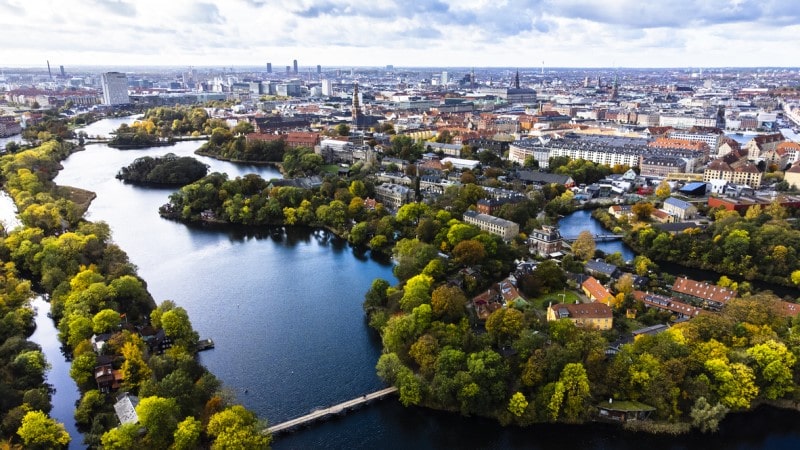 Mid-price things to do
You can get into most of Copenhagen's major sights for around £10 to £25 per adult. You can also get a Copenhagen Card, which gives you access to over 80 attractions for a one-off cost.
Get some culture at Denmark's National Gallery (Statens Museum for Kunst): The largest art gallery in Denmark has plenty to look at. The gallery runs exhibitions, performances, concerts and tours throughout the year, so it's a great day out whenever you visit.
Refresh yourself at Visit Carlsberg: A must-do for beer lovers. See the largest collection of beer bottles in the world (yes, that's a thing), and sample 49 varieties of Carlsberg. This is a great way to spend an afternoon, with lots of history and a sculpture garden alongside the brewery.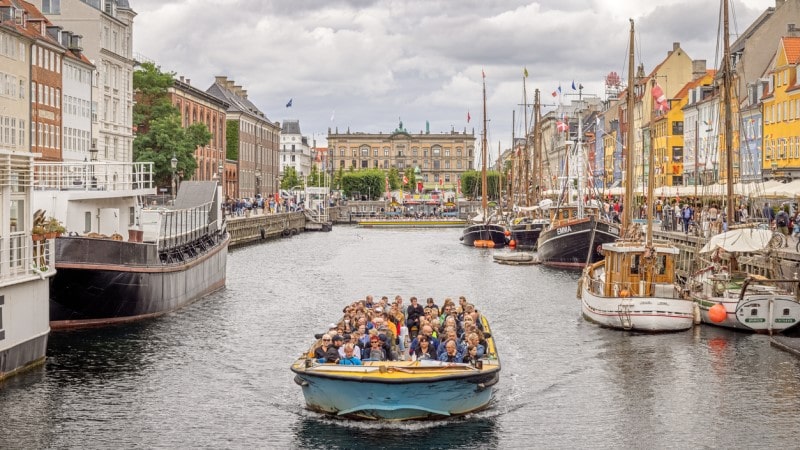 Take a boat tour: Maybe kayaking isn't your cup of tea. No problem — you can experience the city's waterways at a leisurely pace on any of the boat tours dotted around the harbour.
Visit the Blue Planet Aquarium (Den Blå Planet): Den Blå Planet has enormous aquariums and a vast array of sea life. There's lots for kids (and young-at-heart adults) to do as they go round, making this a fantastic day out for everyone.
Step back in time at Roskilde Viking Ship Museum: This one's a bit of a stretch for a Copenhagen travel guide, but you can't go to Denmark without seeing something Viking. The Viking Ship Museum is home to five 1,000-year-old ships recovered from Roskilde Fjord. A range of other activities for all ages make this a great place to visit. You can get there in about 20 minutes via direct train from Copenhagen to Roskilde.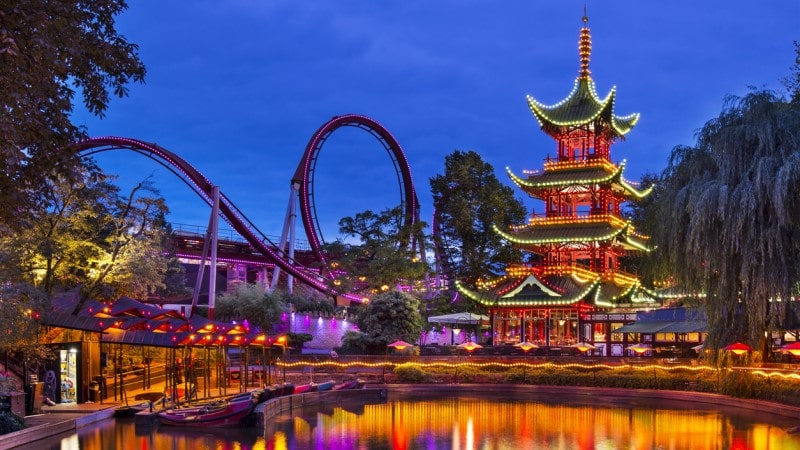 Splash some cash
We're at the pointy end of this guide now. Here's how you can treat yourself if you've saved up some extra spending money.
Soak up the magic at Tivoli Gardens: Tivoli is the world's second-oldest amusement park. Entrance isn't too much, but you'll need to loosen the purse strings if you want to take your family on the rides. It's a magical experience — a bit like a mini Disney but with more old-fashioned charm.
Spoil yourself with fine dining: No Copenhagen travel guide would be complete without talking about the city's food scene. At the top of the tree are the city's 15 Michelin-starred restaurants. If you're going to go big, you might as well go really big, so check out Noma and Geranium — the only restaurants to have three stars.
Tick off another Country: Take a day trip to Malmö, Sweden. You can get there on the train across the incredible Øresund bridge. This isn't a luxury activity as such, but visiting another country for the day feels indulgent. Malmö is a nice place to wander round, and nearby Lund has an open-air museum dedicated to Swedish life from the Middle Ages.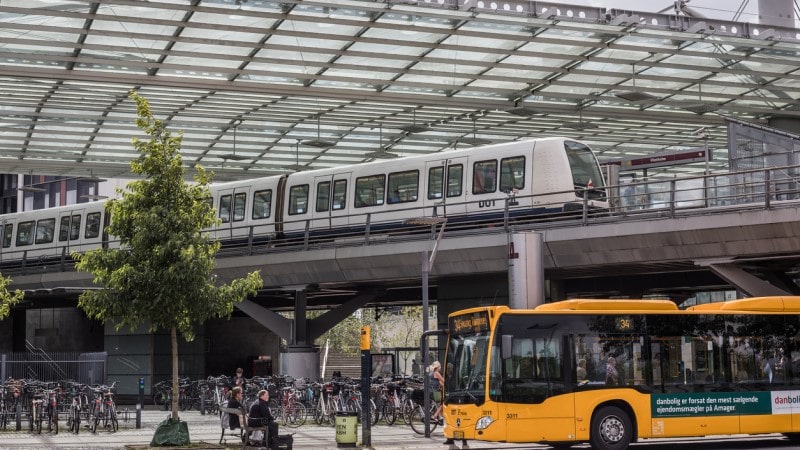 Copenhagen travel guide: A few practicalities
Copenhagen is an easy place to get around. A train from the airport takes you to Copenhagen Central Station. Or you can jump on the Metro to get to any of the neighbourhoods outside the city centre.
The excellent buses and Metro mean you can stay wherever you want in or around the city. That gives you freedom to pick accommodation that suits your budget, even if it's a little way out of town.
Finally, don't forget your travel insurance. Wapp gives you on-demand travel cover through an easy-to-use app. Cover starts automatically when you go abroad. And with pay-per-day pricing, you only ever pay for the cover you need — perfect for city breaks on a budget.
You may also like

Budget travel | Destination guides
Want to enjoy all Tenerife has to offer, without the bustling tourist hotspots? We think you should head up north. Here's why...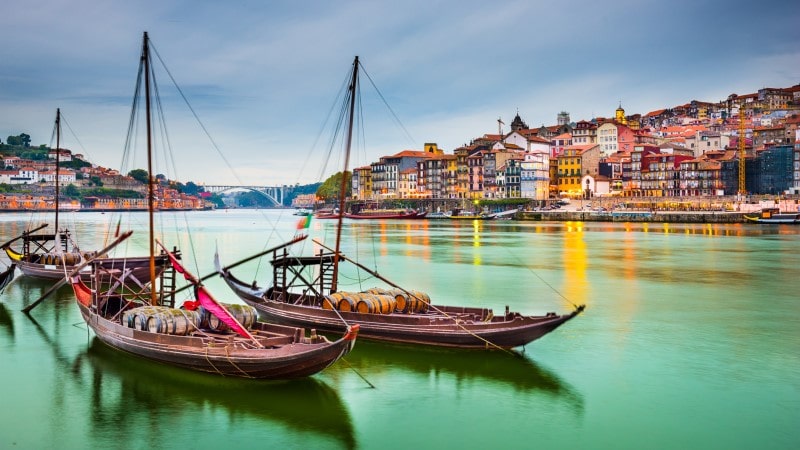 Budget travel | Destination guides
From cable cars to wine cellar tours, you'll be surprised at how much you can do in Porto on a budget. Find out more in this guide.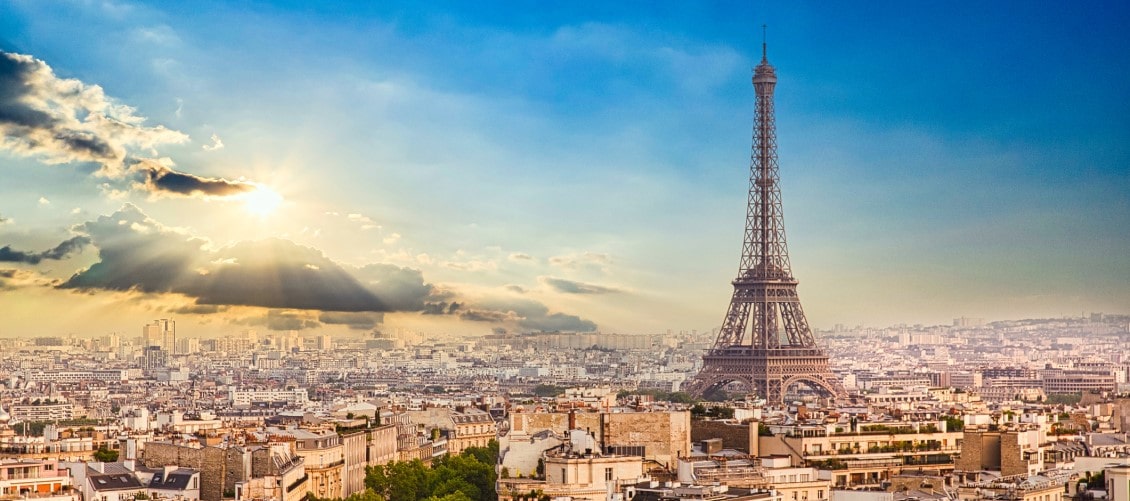 Budget travel | Destination guides
Make the most of your Parisian adventure with these 10 different ways to save money on your next trip.