The way you buy travel insurance will never be the same again. Sure, you might be thinking that's a bold statement, but bear with me.
You're going to find out about all the amazing features and tech that will make getting travel insurance an almost effortless experience on your phone.
Want flexible travel cover to automatically kick in when you need it? Want to cover last-minute sporting activities while you're away in just a few taps?
Say hello to Wapp. 👋
It's travel insurance, reimagined
Remember when you used to spend what feels like HOURS filling out forms every time you went on holiday, just to sort out your travel insurance? It's boring. We get it. Let's spend less time sorting out life-admin, and more time exploring the world.
So is it possible to remove the faff from buying multiple single-trip policies? You bet!
Even sorting out annual multi-trip cover for the right areas will be a thing of the past. Ever booked a last-minute getaway only to find out your annual policy doesn't cover that region? Not a problem with Wapp.
Wapp can cover trip after trip, with a single sign-up. And there's no need to tell us where you're going. You could get travel insurance starting at just £1 a day for Europe if you're 18-60 and choose £100 excess with no additional cover, activities or medical conditions declared. Wapp gives you the flexibility to travel anywhere in the world (as long as the FCDO says it's safe and doesn't advise against travel to that region).
Travel insurance that's 100% app, 0% faff.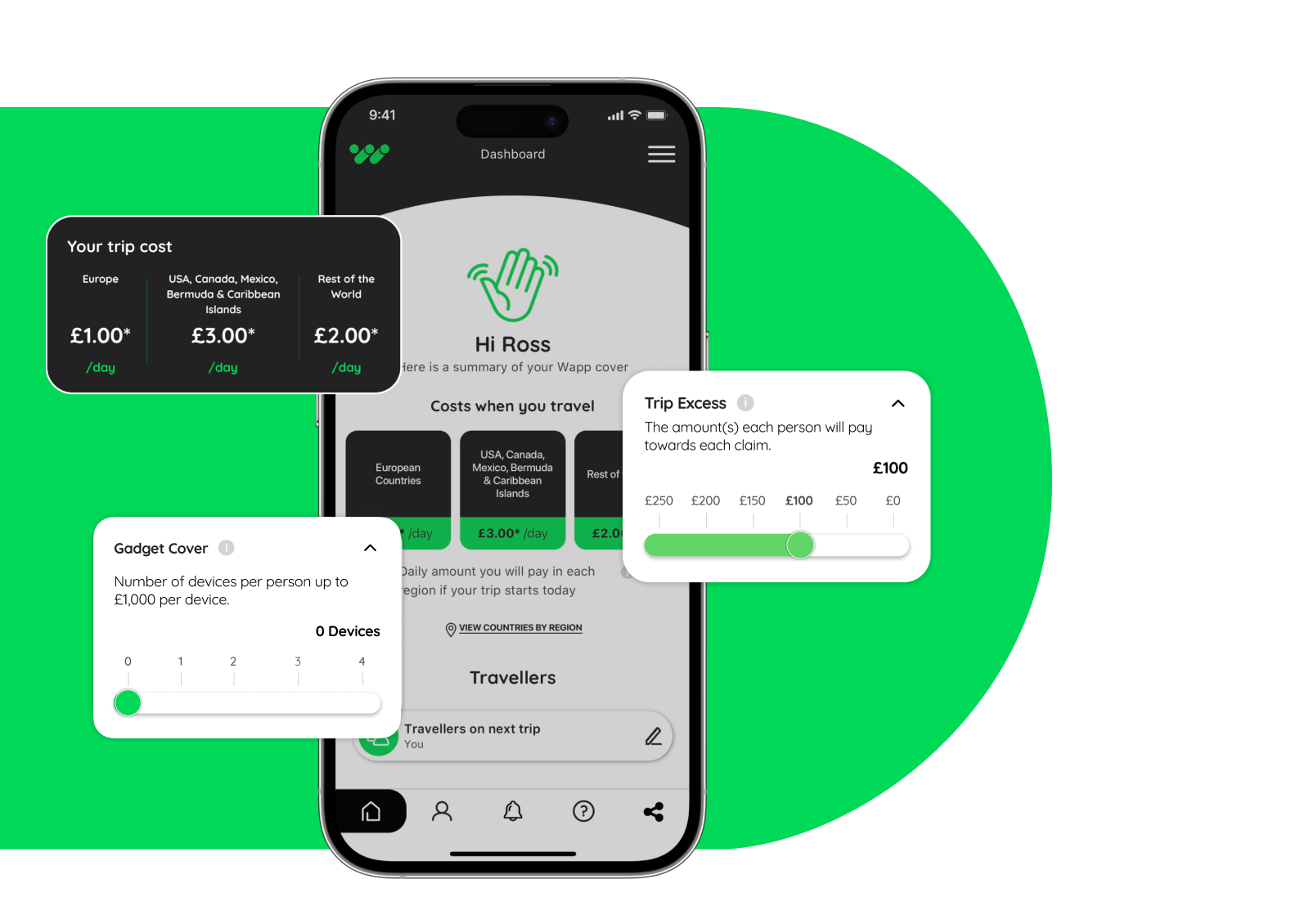 So how does Wapp work?
Wapp works by pinging your location so your travel cover kicks in as soon as you arrive at your destination.
You'll need to set up your account first before travelling, but that's easy. Follow these steps:
Download Wapp on your phone (available on iOS and Android)
Answer a few questions about you and any other travellers you want to cover on your account
Create your personalised policy
And that's it. Just make sure you set Wapp's access to your phone's location services to 'always allow', keep the app on your phone and you'll be ready to travel, relax and explore at a moments notice. When you're home, Wapp knows and your cover turns off.
You can also add an Optional Monthly Subscription if you want cover for cancellations or cutting your trip short. This can be turned on when you're ready to book your trip.
Excited to try Wapp? Find out more about how Wapp works, we think you're going to love it.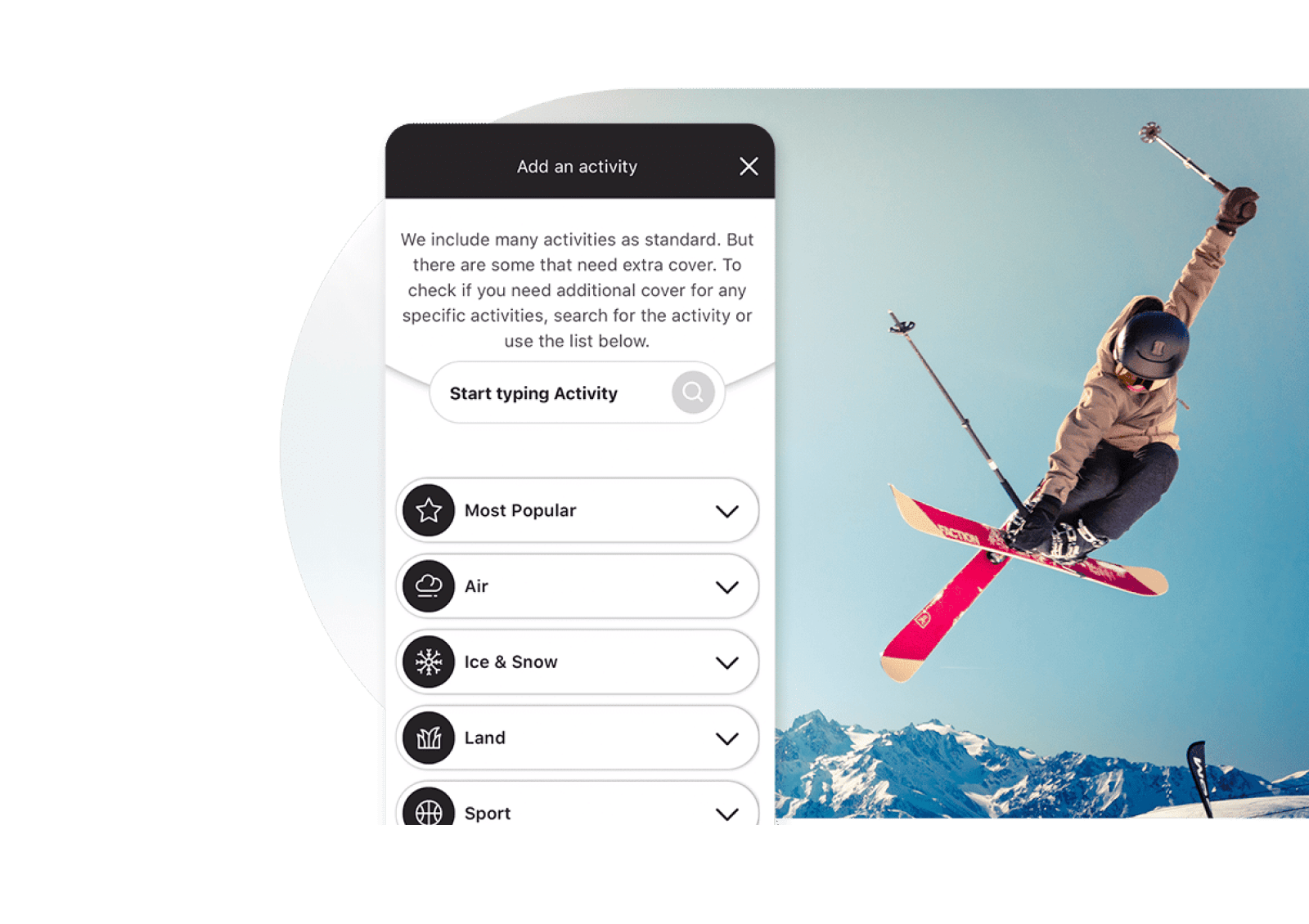 Instant activity cover when you need it
You're covered for over 100 activities as standard, and if you're a thrill seeker, extra activities can be covered in a few taps using the app.
If it's not in our 'included as standard' list, like skiing for example, search for the activity in the app to see if we can cover you (at an extra cost). If we can, great! Simply find the activity on the app and toggle on the instant cover before you start, and turn it off when you're done so you only ever pay for the days you need, unlike traditional travel insurance.
Keep in mind, we can't cover you if you're taking part in activities professionally, or semi-professionally, or if it's part of a competition.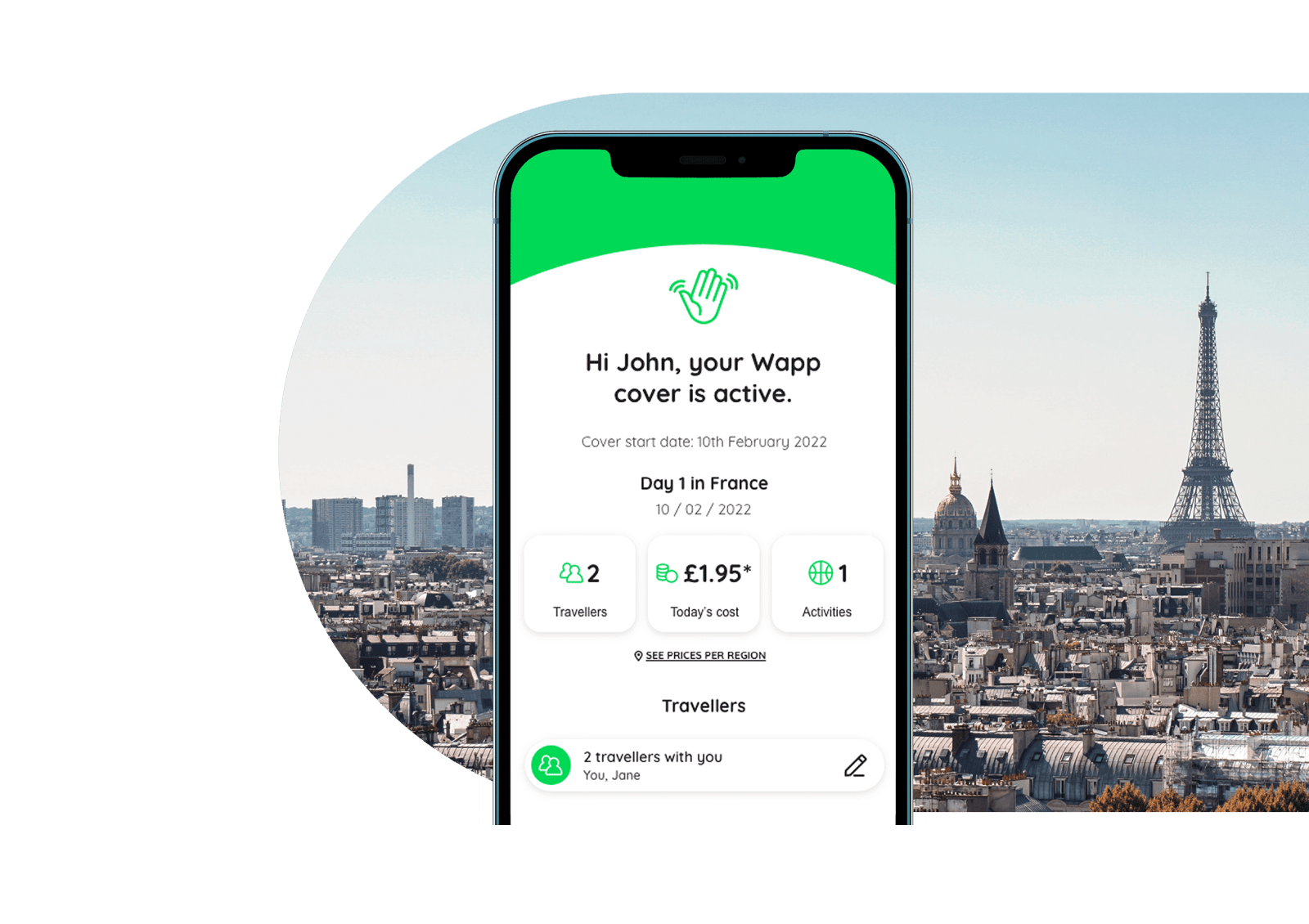 Transparent pricing
Your standard level of cover is called 'On-Trip Cover'. This price will be based on travelling in three different regions:
European countries
USA, Canada, Mexico, Bermuda and the Caribbean
Rest of the world
When you create your policy and choose your cover levels, you'll see how much your cover costs for each day you're away in those regions.
You get a daily breakdown of the cost in the app, and you pay for this when you're home (or 35 days after the start of your trip, whichever is sooner). This way, you'll only be charged for the days you're away, because Wapp will pick up your location when you're home.
You can take trips up to 35 days long at a time, and a spend a total of 183 days abroad in any 12-month period.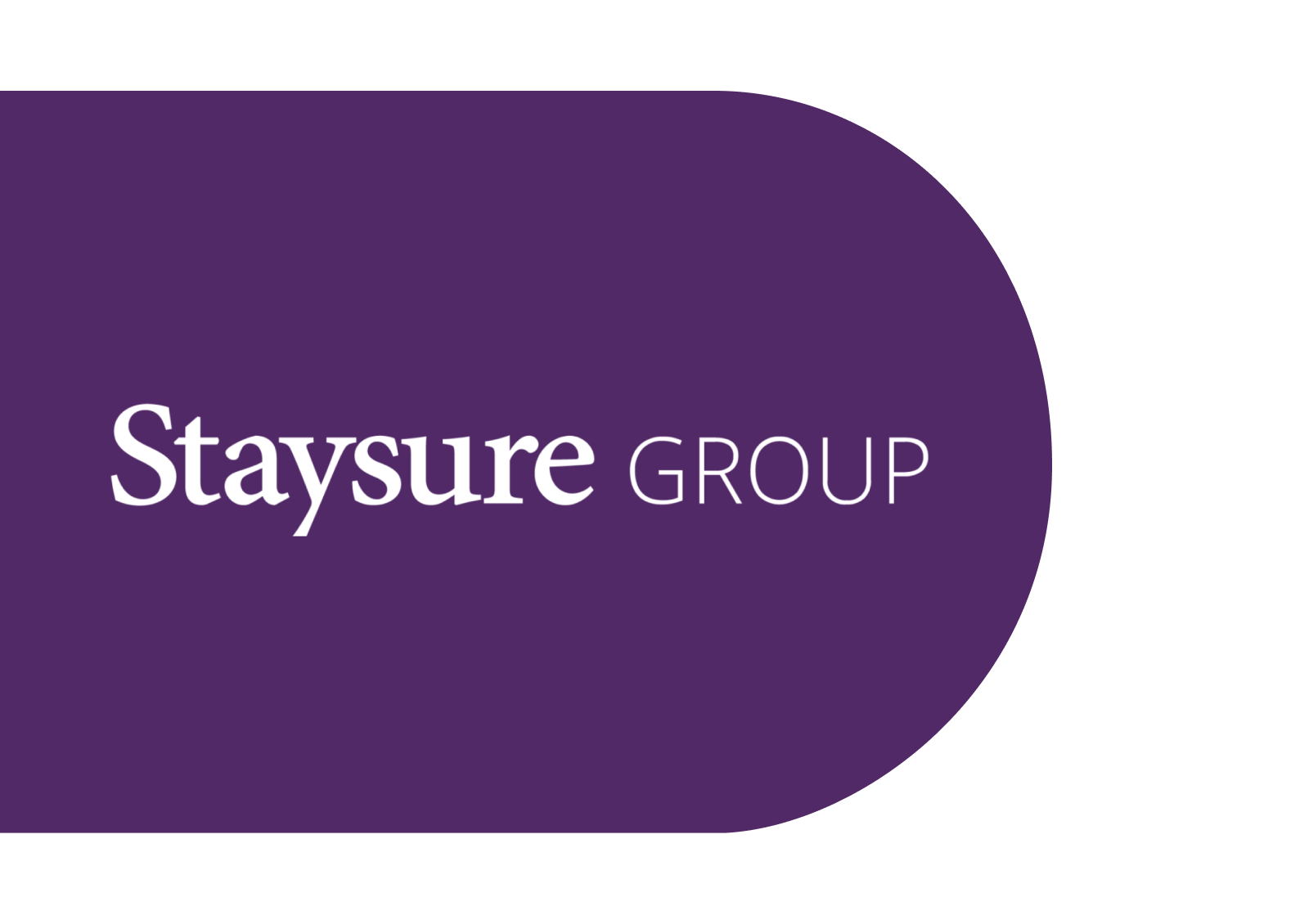 Travel insurance you can trust
You're in good hands with us. Wapp is part of the family of insurance brands from Staysure Group, covering millions of customers since 2005.
Join the travel insurance revolution, download Wapp today.
You may also like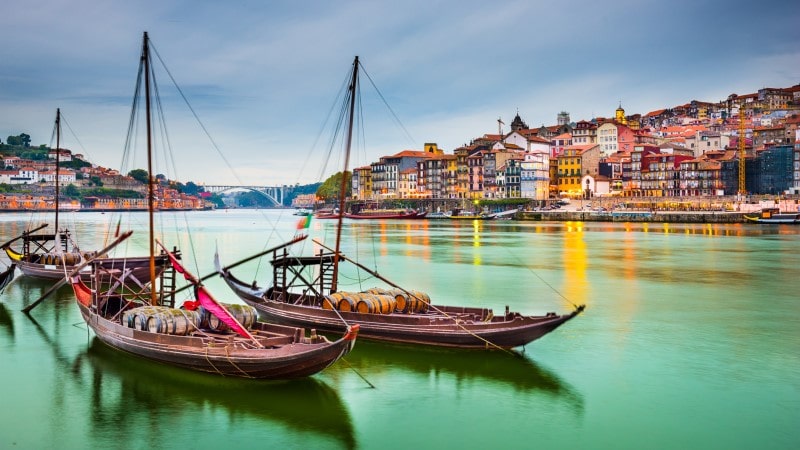 Budget travel | Destination guides
From cable cars to wine cellar tours, you'll be surprised at how much you can do in Porto on a budget. Find out more in this guide.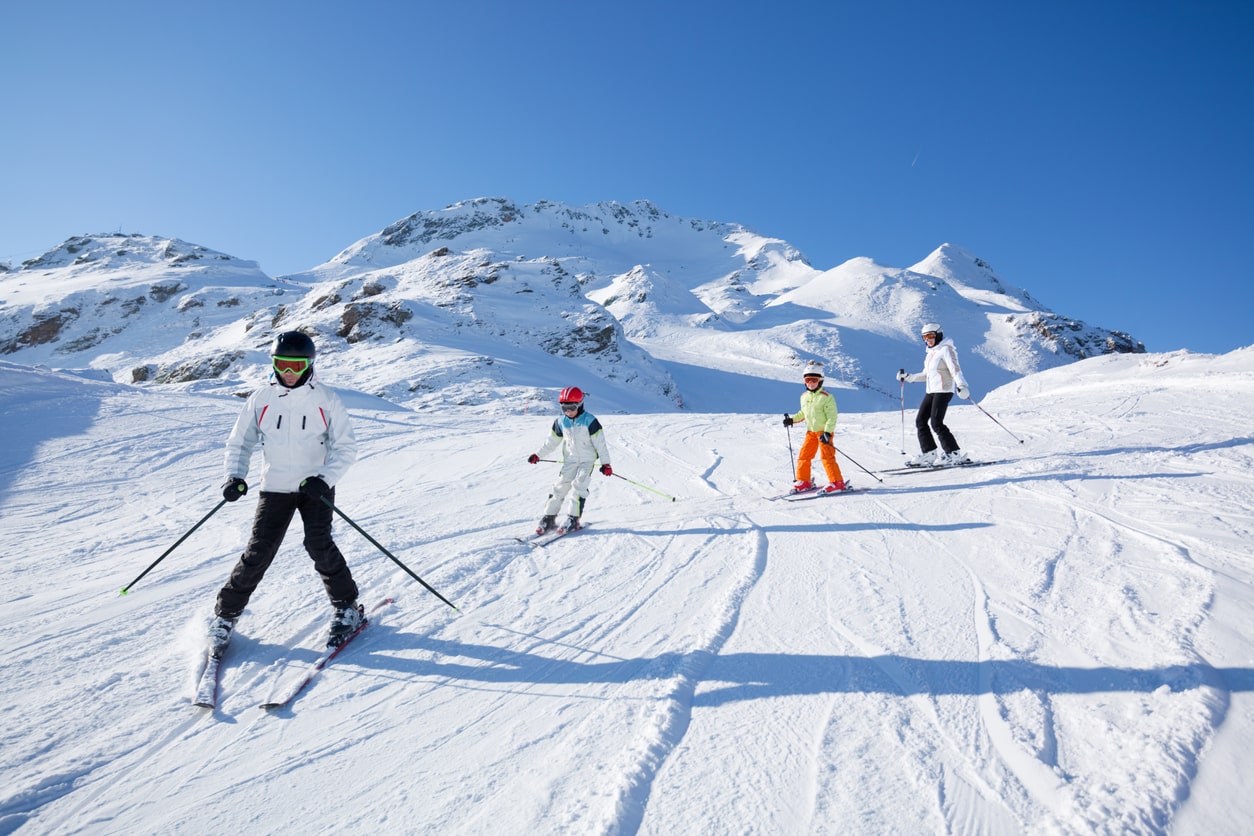 Destination guides | Family travel
Find out why Switzerland's Jungfrau region is the perfect place for your next family skiing holiday.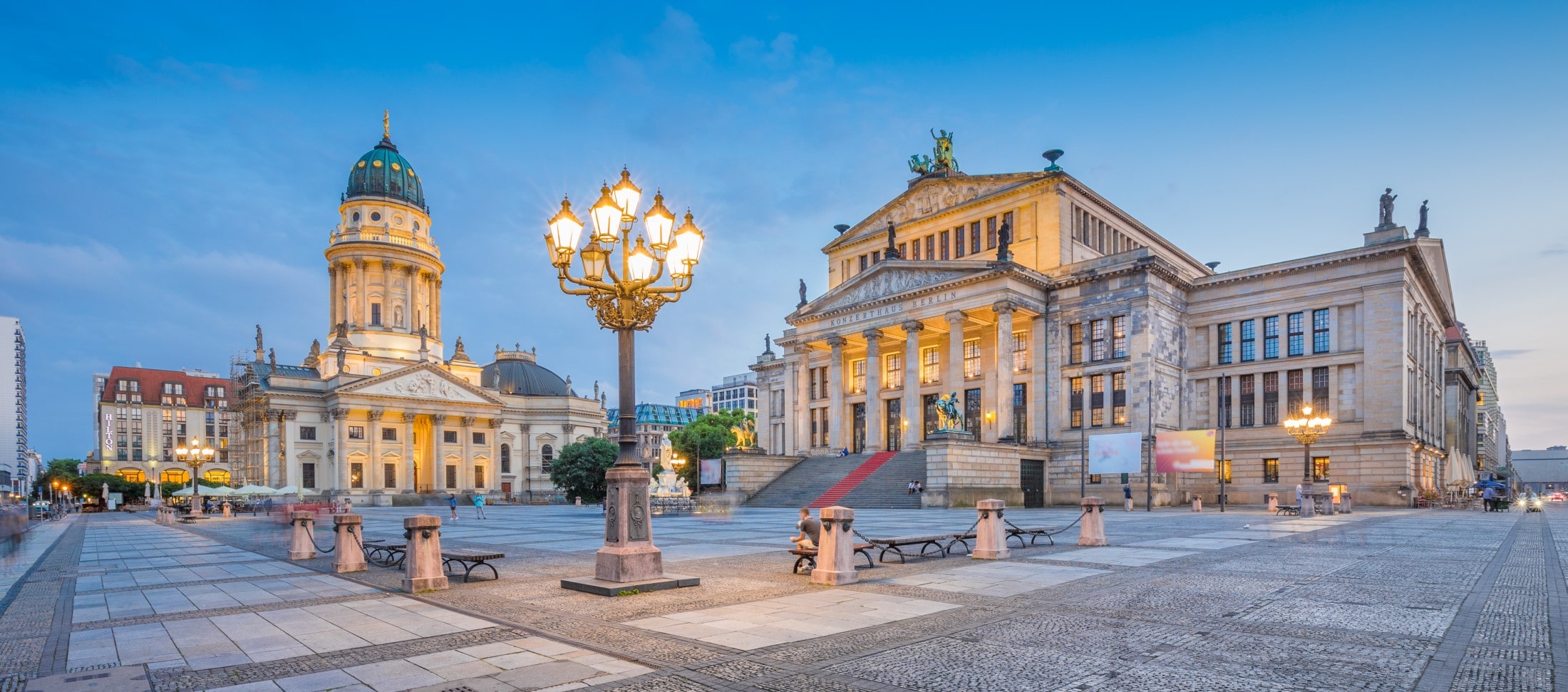 Budget travel | Destination guides
Discover those must-see sights and hidden gems in Germany's capital city. You won't want to miss these!